The Blackhawks, who started the night in sixth place in the West playoff race, outscored the Blue Jackets 31-10 in the six games. They won every game by at least three goals over Columbus, which has far and away the worst record in the NHL.
Andrew Shaw and Marian Hossa each had a goal and an assist and Brent Seabrook also scored for Chicago, which has won four in a row.
Crawford maintained a shutout until Rick Nash tipped in a shot by Jack Johnson to get the Blue Jackets on the board with 7:29 left.
Chicago scored on both of its power-play opportunities and also hit five posts. Sharp was denied a third goal on a breakaway in the final seconds.
The Blackhawks dominated from the outset, scoring three times on their first six shots. The last two goals goaltender Steve Mason just missed.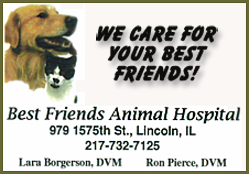 Chicago opened the scoring 4:12 in when Bryan Bickell dug the puck out of the corner then skated past the Blue Jackets' R.J. Umberger to toss a pass in front of the cage that hit off defenseman John Moore and went past a surprised Mason. Andrew Shaw, closest to the puck, was awarded the goal.
Just over 2 minutes later, Sharp was at the bottom of the left circle when he threw the puck on net. It somehow slipped between Mason and the near post.
The Blackhawks then made it 3-0 in a 4:10 span on the softest of goals. Seabrook was at the very corner of the blue line and the short boards, in front of the Blue Jackets bench, when he innocently flipped the puck 50 feet toward Mason. There were no Chicago players near the net, although Columbus defenseman Aaron Johnson was skating past the crease, as the puck eluded Mason.