Big gardening day event at Dickson Mounds

Send a link to a friend
[March 22, 2012] LEWISTOWN -- The University of Illinois Extension will host Gardeners' Big Day at Dickson Mounds Museum on March 31. As part of the program, Dr. Michael Wiant, director of Dickson Mounds Museum, will present a keynote address titled "The History of Gardening."
The history of gardening in Illinois begins more than 4,000 years ago, when American Indian gardeners began to cultivate native plants. Plants selected for cultivation included marsh elder, sunflower, lamb's-quarters and knotweed, among others. This event in human culture occurred at different times in different places and is now viewed as perhaps the most important development in the history of humanity.

Also planned for the day are workshops on a variety of topics, including "Got Moles?" "Vertical Gardening" and "The Trouble With Trees," to mention but a few.

According to Julia Pryor, U of I Extension program coordinator for the Fulton-Mason- Peoria-Tazewell Unit, "There is something for gardeners of every age."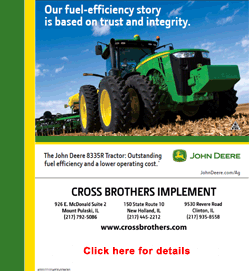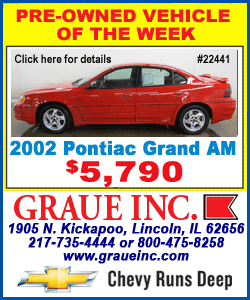 The Fulton County Master Gardeners and Spoon River Garden Club members have joined with the U of I Extension Service to develop this opportunity.
There is still time to register for the program. Registration is $24 and includes workshops, lunch, vendors, information displays and more. Information on the speaker, workshop and registration is available at http://web.extension.illinois.edu/fmpt/ or by calling 309-547-3711. The registration deadline is Friday.
The Illinois State Museum branch at Dickson Mounds is located between Lewistown and Havana, off Route 78 and 97. Information about the museum is available at http://www.experienceemiquon.com/
content/dickson-mounds-museum-2.
[Text from file received from Dickson Mounds Museum]