Most heart attacks happen when fatty deposits in an artery burst open, and a blood clot then forms to seal the break. If the clot is too big, it blocks off blood flow.
The problem: Today's best tests can't predict when that's about to happen.
"We don't have a way to get at whether an artery's going to crack, the precursor to a hseart attack," said Dr. Eric Topol, director of California's Scripps Translational Science Institute.
Wednesday, Scripps researchers reported a new lead -- by searching people's blood for cells that appear to flake off the lining of a severely diseased artery.
Topol's team measured high levels of those cells, deformed ones, floating in the blood of 50 people who'd just had a heart attack. The research is reported in the journal Science Translational Medicine.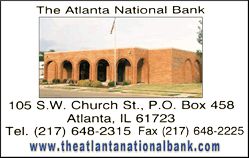 Next, Topol said his team soon will begin needed studies to learn how early those cells might appear before a heart attack, and if spotting them could allow use of clot-preventing drugs to ward off damage. Some San Diego emergency rooms will study an experimental blood test with chest-pain sufferers whose standard exams found no evidence of a heart attack, he said.
Don't expect a test to predict heart attacks any time soon -- a lot more research is needed, caution heart specialists not involved with the study. But they're intrigued.
"This study is pretty exciting," said Dr. Douglas Zipes of Indiana University and past president of the American College of Cardiology. It suggests those cells are harmed "not just in the minutes prior" to a heart attack, he said, "but probably hours, maybe even days" earlier.
"It's a neat, provocative first step," added Dr. William C. Little, cardiology chief at Wake Forest Baptist Medical Center. "But it is not a biomarker ready for prime time."
About 935,000 people in the U.S. have a heart attack every year, according to government figures. Doctors can tell who's at risk: People with high blood pressure and cholesterol, who smoke, have diabetes, are overweight or sedentary.
But there's no way to tell when a heart attack is imminent. Tests can spot that an artery is narrowing, or if a heart attack is under way or already has damaged the heart muscle. They can't tell if the plaque inside arteries is poised to rupture.