It was a good season overall for the Lynx. What does first-year head coach Steven Bradley have to say about his team's successes in this past year?

"We had a lot of hardworking kids, and they had a good commitment to the team this year," Bradley said.

Achieving such a placement does not come easy. It takes an entire season of hard work and dedication to reach such a position. Bradley, as head coach of the Lincoln College wrestling team, revealed what sort of training the team members endure and what it was like to work with this year's athletes.

Training takes place every weekday at 3 p.m. A typical week begins with light workouts and drilling on Monday. Drills consist of practicing various wrestling techniques, both on the mat and on foot. "Monday is also the day we go over things to work on from the last meet," said Bradley.

Tuesday practices are usually harder, with the team members actually wrestling against each other, and the drills become more intense. Wednesday brings more of the same.

Thursday practice is not only composed of physical effort. "Thursday is a day of mental preparation," said Bradley. Thursday is the day when the team members have to get ready for their opponents the upcoming Saturday.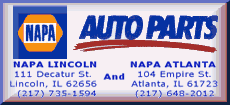 The week's practice ends on Friday with some light exercise. "It's a last chance to drop any extra weight," said Bradley.
Wrestling meets are always on Saturday, and practice starts again the following Monday.
As for holiday breaks, at least part of the wrestling team remains on campus after most of the students have left. Christmas break is one example. The starters stay on campus an extra week, and they return to school a week before the break officially ends.
While Bradley has been an assistant coach with the Lincoln College wrestling team for the last three years, this season marked his first year as head coach. His predecessor was Dave Klemm, who is now the athletic director. As a result, Bradley has begun to take a more active role in recruiting students. The head coach typically handles recruitment more than the assistant coaches do, and this new responsibility has provided Bradley with a new challenge.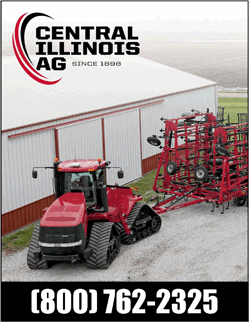 "Recruiting is all about getting in contact with the kids," said Bradley. "They have to be able to advance both academically and athletically."
The wrestlers have to maintain good grades if they wish to retain their eligibility. Scholarships can be offered to potential recruits, but those funds are limited.
Bradley remarks that the athletes, while possessing a strong work ethic early in the season, "had to learn how to believe in the work that they had done and use that work as confidence." As the season moved on, however, the members came together as a team much easier.
This year also presented greater challenges due to a changing team roster.
"Six sophomores graduated last year, so this year's team is younger," said Bradley.
There were also a number of significant injuries this year, and multiple athletes had to cut their season short as a result. Players who were too injured to continue take away valuable practice opponents, and the outcomes of meets were affected as well.
Despite an initial lack of belief and a younger, shrinking roster, the Lynx pulled off an impressive placement at the NJCAA tournament this year.
Bradley, a former high school and college wrestler, is in his fourth year as part of the athletics department at Lincoln College. He was previously an assistant coach at the University of Indianapolis, his alma mater.
[By DEREK HURLEY]