In 1977, the FDA concluded that the overuse of antibiotics in livestock, poultry and other animals weakened the treatment's effectiveness in humans. The agency issued an order that would have banned non-medical use of penicillin and tetracycline in farm animals, unless drugmakers could show the drugs were safe. But the rule was never enforced, following vigorous pushback from members of Congress and lobbyists for farmers and drugmakers. Farming groups have long argued the drugs are needed to keep animals healthy, though many natural food producers dispute such claims.
In a ruling handed down Thursday, Judge Theodore Katz said the FDA must begin steps to withdraw approval of the two antibiotics for routine use in animals, siding with four consumer safety groups that brought a lawsuit against the agency.
"Today we take a long overdue step toward ensuring that we preserve these lifesaving medicines for those who need them most -- people," said Avinash Kar, attorney for the Natural Resources Defense Council.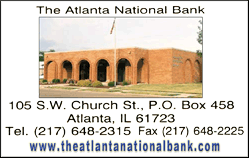 The FDA has 60 days to appeal the ruling.
The court ruling will not immediately halt the use of antibiotics on farms. The FDA must first give drug companies a chance to respond and schedule a public hearing.
"If, at the hearing, the drug sponsors fail to show that use of the drugs is safe, the `FDA' commissioner must issue a withdrawal order," concludes Katz, a judge in the U.S. District Court of Southern New York.
Antibiotics were one the most key medical discoveries of the last century, used to heal everything from infected wounds to strep throat. Since their commercial introduction in the 1930s, antibiotics have become a ubiquitous part of medical practice. Most medical experts agree overprescribing of the drugs has played a role in bacteria's growing resistance to them.
The FDA approved antibiotic use in animals in 1951, before concerns about drug resistance were recognized.
Public health advocates have been pushing the federal government to put more restrictions on antibiotics for decades. Nearly 80 percent of all antibiotics sold in the U.S. are given to farm animals used in food production, according to a recent estimate by the FDA. Farmers mostly use the drugs in healthy animals to spur growth or to keep them from getting sick in crowded, unsanitary feedlot areas.