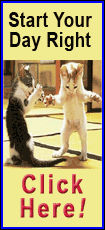 Sunday's statement says last month's oil exports averaged 2.0137 million barrels per day, down from an average of 2.107 million barrels per day in January.

The sales grossed $6.595 billion based on an average price of $112.928 per barrel. January's sales were based on an average price of $109.081 per barrel and yielded $7.061 billion.

The oil was sold to 27 international oil companies.

Iraq relies on oil exports for 95 percent of its revenues, and the uncertainty in the market stemming from the conflict between the West and Iran over its controversial nuclear program has helped support global crude prices.

Copyright 2012 The Associated Press. All rights reserved. This material may not be published, broadcast, rewritten or redistributed.