And that may be just what Pyongyang intended.
Several of the heads of state gathered in Seoul for the two-day summit have criticized the North's surprise announcement 10 days ago that it plans to blast a satellite into space next month aboard a long-range rocket -- a launch that Obama's government views as cover for nuclear missile development.
Obama urged North Korean leaders to abandon their rocket plan or risk jeopardizing their country's future and thwarting a recent U.S. pledge of food aid in return for nuclear and missile test moratoriums -- considered a breakthrough after years of deadlock. South Korean President Lee Myung-bak's government warned it might shoot down parts of the rocket if it violates South Korean air space.
Obama and Lee also pressed North Korean ally China to use its influence to prevent a launch.
A Chinese government-backed disarmament expert said allowing the launch to dominate discussions at the summit may be exactly what North Korea wants.
"I think North Korea did this to overshadow our talks about nuclear security," said China Arms Control and Disarmament Association head Li Hong. "We shouldn't fall for their trick."
North Korea has a history of attention-grabbing moves that analysts say are meant to maximize the impoverished nation's leverage in talks aimed at trading disarmament pledges for much-needed aid.
Still, why North Korea made its announcement so soon after settling the nuclear freeze-for-aid deal with the United States has perplexed many observers.
The North has previously sparked hopes for a diplomatic solution to a standoff over its nuclear program, before creating a crisis to put itself high on world agendas and then offering to come back to talks, expecting to extract more aid than originally promised, said Ralph Cossa, president of Pacific Forum CSIS, a Hawaii-based think tank.
"If they raise hopes, then dash hopes, then come back again, they think they might get a better deal," Cossa said. "The better the crisis, the better the deal."
The drama over the North Korean satellite launch has robbed attention from the summit's moves to lock down the world's supply of nuclear material by 2014. Participants were to release a communique about those efforts Tuesday.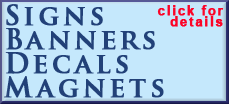 It also takes the spotlight away from diplomacy meant to halt Iran's suspected nuclear weapons program, though Obama stressed that he would press the issue of Iran in one-on-one talks with the leaders of Russia and China.
"Iran's leaders must understand that there is no escaping the choice before it. Iran must act with the seriousness and sense of urgency that this moment demands," Obama said. "Iran must meet its obligations."
North Korea has said it would launch its rocket around the April 15 celebration of the birthday of North Korean founder Kim Il Sung -- and that timing is probably not linked to this week's nuclear summit, said Koh Yu-hwan, a North Korea professor at Seoul's Dongguk University. However, the North may have timed its March 16 launch announcement with the global meeting in mind, he said.