There was no prying this dog off the ground -- despite the best attempts of Officer Meghan Caffery, her closest companion and partner.
"Izzy," Caffery said, a note of exasperation in her voice. "You've only been here an hour."
The 6-year-old beagle, who works for U.S. Customs and Border Protection, can't be faulted for taking a break. She spends most of her time trotting briskly around the baggage carousels with Caffery in tow, searching for illegal food stowed in luggage arriving from international flights. Thousands of bags stream through this terminal every hour, and Izzy is the first line of defense against food or plants that could wreak havoc on American agriculture.
"Some flights are, you know, just apples or sandwiches that people had from the plane they forgot in their bags," said Caffery, an agriculture specialist canine handler. "Some flights are notorious for bringing in sausages or fresh fruits."
Izzy is among a small cadre of luggage-inspecting beagles who live and work at the airport, though federal officials won't disclose the exact number of canines employed. Technically called a "passive response dog," she is trained to sit whenever she smells one of several odors: fruit, meat, plant, seed or vegetable.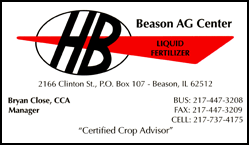 With just one sniff, Izzy can determine whether a bag is worth searching -- a seconds-long appraisal that would take human officers hours to do, given that about 1 million travelers pass through Kennedy Airport in a single month. During her three years of employment, she's found everything from duck tongues to pigs' heads and feet. The agricultural products vary according to the time of year.
On average, about 28 pounds of food are collected every day, most of it from people who are trying to sneak in food from their native countries.
"We pulled a 4-foot fig tree out of a bag one day," Caffery said. "The roots and soil and everything, like it was just dug right out of the ground."
The dog's nose never fails to spot a trace of food, sometimes even picking up the scent of a snack that was removed from a bag hours before. During one lap around a carousel, as they wove in and out of startled passengers, Izzy paused before a pile of bags, tail wagging.
Caffery looked around and called out: "Whose bags are these?"
The young man who claimed them acknowledged, upon further questioning, that an apple and a banana were inside. Caffery marked down the items on a blue Customs declaration form.
Izzy stayed put, waiting for a piece of food to emerge from Caffery's pocket: her reward for a successful find.
"She'll eat just about anything," Caffery said.