"The whole hill," he says evenly. "Our gardens were right here, where that sign is."
Thompson's family put up the sign 20 years ago, warning: "PCBs, danger area."
The rural landscape, with houses scattered among fields and trees and along the river, is part of ancestral tribal homelands that once extended 125 miles south to the Mohawk River. The reservation, about 21 square miles on the U.S. and Canadian sides of the St. Lawrence, is home to about 16,000 people.
Immediately upstream is a shuttered General Motors factory, now a federal Superfund site where tons of toxic waste have been removed. Tons more remain, including the 12-acre landfill that has been capped with a layer of clay and grass and declared safe, no longer a threat.
PCBs, or polychlorinated biphenyls -- considered probable carcinogens -- are the main contaminant, dumped as sludge after use as electrical equipment coolants. Studies 20 years ago documented higher than normal PCB levels in the breast milk of Akwesasne nursing mothers and more recently in adolescents; the toxins persist in human tissue for years. High levels have been found in St. Lawrence River turtles and fish, which the state cautions against eating.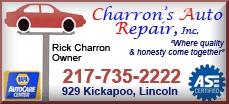 "There's no question there's a legacy of PCB contamination in this area," said Judith Enck, regional administrator of the Environmental Protection Agency and a former top environmental official for New York. "And the Mohawks have raised legitimate concerns for decades."
Despite government assurances that immediate health and environmental hazards are gone, anger and fear persist over what some people here see as a long-running attack on their land, their lives and even their sovereignty. Thompson's wife, Dana Leigh, calls it environmental genocide and a continuation of George Washington's 1779 order to colonial troops to lay waste to their settlements.
Among 89 polluted ex-GM industrial locations around the country, the 270-acre site at Massena is getting the largest single share, about $121 million, of the $773 million cleanup budget established in bankruptcy court last year. The new, post-bankruptcy General Motors is no longer legally liable, but Thompson says the company, which posted 2011 net income of $7.6 billion, should pay for a full cleanup and remove the landfill.
"The fact that it's still there, people are frustrated about it," said Ken Jock, director of the St. Regis Mohawk Tribe's environmental division. "It seemed like it's a commonsense thing. When you dump your waste in the back, you clean up your mess."
The tribal council maintains it never consented to a permanent landfill, even in its agreement 20 years ago to a cleanup plan with EPA, the car manufacturer, and the state of New York.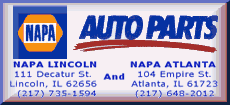 Last summer Thompson, 57, drove his backhoe through the fence and began digging up the landfill himself. The former steelworker, who was arrested and spent four days in jail, claims the Superfund site is actually on Mohawk land that was never legally ceded. His initial court appearances drew crowds of supporters.
"I hold the federal government responsible, New York state responsible, Chevrolet responsible," Thompson said. "As it is, they made a deal. They think that's over with? I don't think so."
He and his wife, who have three children and 13 grandchildren, said they have a responsibility to look ahead for the welfare of future generations.
Thompson is free on bond and faces trial, probably this fall, on a felony count of criminal mischief and misdemeanor charges of reckless endangerment and resisting arrest. RACER Trust, which owns the site, wants $70,000 for minor landfill repairs.
Prosecutors declined to comment.
"The real crime that's been committed here is by General Motors," said James Ransom, former St. Regis Mohawk chief. He said the issue is money -- and everyone at Akwesasne agrees with Thompson. "The United States basically let them shed their toxic assets. Communities like ours pay the price for that."