The Hollywood icon, also the director of "Avatar" and other films, touched down in the western Pacific Ocean's low point shortly before 8 a.m. Guam time Monday (Sunday evening in the U.S. East Coast), the Geographic said.
He reached a depth of 35,756 feet and stayed on the bottom for about three hours before he began his return to the surface, according to information provided by the expedition team. He had planned to spend up to six hours on the sea floor.
"Cameron collected samples for research in marine biology, microbiology, astrobiology, marine geology and geophysics," the Geographic said.
He also spent time filming the Marianas Trench, about 200 miles southwest of the Pacific island of Guam.
The trip to the deepest point took two hours and 36 minutes. But Cameron's return aboard his 12-ton, lime-green sub called Deepsea Challenger was a "faster-than-expected 70-minute ascent," according to National Geographic. A helicopter spotted the submersible bobbing in the water and it was brought aboard the ship by a crane.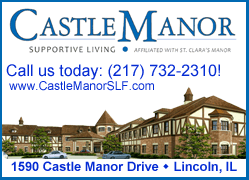 There were no immediate word on Cameron's physical condition after the dive, but the expedition said he planned a video interview later in the day. A medical team was present when Cameron, 57, emerged from the sub, according to the expedition.
Expedition physician Joe MacInnis told National Geographic News before the journey that recent test dives, including one that went more than five miles deep, had gone well and that he expected Cameron would be fine.
"Jim is going to be a little bit stiff and sore from the cramped position, but he's in really good shape for his age, so I don't expect any problems at all," said MacInnis, a long-time Cameron friend, according to National Geographic.
Cameron also captured still photographs and video, but there was no immediate word on when the images will be released. The Geographic said the expedition is being chronicled for a 3-D feature film for theatrical release and subsequent TV broadcast.
"There is scientific value in getting stereo images because ... you can determine the scale and distance of objects from stereo pairs that you can't from 2-D images," Cameron told the Geographic before the dive.