The attack appeared to be the latest in a string of so-called "green on blue" attacks in which Afghan security forces have turned on their international colleagues or mentors. Such attacks have become increasingly common over the past year, particularly since the burning of Qurans at a U.S. base in February.
Six U.S. soldiers were killed in apparent revenge attacks following that act, which also sparked riots that left dozens of Afghans dead. U.S. officials have said the religious materials were burned by mistake.
Details were still sketchy about Monday morning's attack. The U.S.-led coalition said in a statement that an individual wearing an Afghan soldier's uniform turned his weapon against international troops. NATO forces then returned fire.
"The gunman was shot and killed," said coalition spokesman Maj. Jason Waggoner. He declined to provide further details.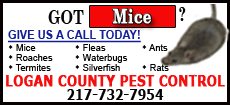 Since 2007, Afghan security force attacks on coalition troops have resulted in the deaths of more than 75 NATO service members and the wounding of more than 110 others, according to the Pentagon. More than 75 percent of the attacks have occurred in the past two years.
It is also possible that the assailant was an insurgent who donned an Afghan army uniform to get into the base or to get closer to his targets. Army uniforms are readily available in Afghan markets and militants have used the tactic in the past to launch sneak attacks.
A Western official in southern Afghanistan confirmed that the incident happened at the main NATO base in Lashkar Gah, Helmand province, but declined to give further information. The official spoke on condition of anonymity because the information had not been officially released.
Monday's attack also comes two weeks after a U.S. soldier allegedly went on a pre-dawn shooting rampage in neighboring Kandahar province, killing 17 people and wounding six.
The Lashkar Gah base is dominated by British forces and a NATO official said the two victims were British soldiers. The official spoke on condition of anonymity because the information had not yet been formally announced.