President Barack Obama discussed the potential aid options Sunday in a lengthy private meeting with Turkish Prime Minister Recep Tayyip Erdogan. Both leaders are in Seoul, South Korea for a nuclear security summit.
Turkey has been a key U.S. partner in international efforts to quell violence in neighboring Syria and push President Bashar Assad to leave power. The United Nations estimates 8,000 people -- many civilian protesters -- have been killed in year-long clashes between forces loyal to Assad and opposition fighters.
Ben Rhodes, the White House deputy national security adviser for strategic communication, said Sunday that communications assistance could be critical to the opposition's efforts.
"It's important to the opposition as they're formulating their vision of an inclusive and democratic Syria to have the ability to communicate," Rhodes told reporters traveling with Obama.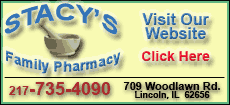 The U.S. has been loath to intervene militarily in Syria or provide the rebels with weapons, saying that would only serve to further militarize an already violent situation. The Obama administration and its allies have been seeking ways to provide humanitarian assistance in Syria.
Rhodes said the prospect of providing the rebels with non-lethal assistance would be a central focus of the April 1 meeting of the diplomatic group "Friends of Syria." Turkey is hosting the upcoming meeting and the U.S. will be represented by Secretary of State Hillary Clinton.
The U.N. refugee agency estimates 230,000 Syrians have fled their homes since the uprising against Assad's regime began last year. About 16,000 refugees live in refugee camps in Turkey.