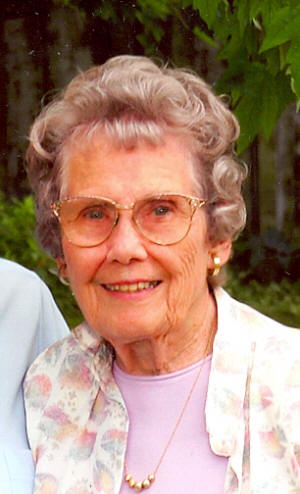 Virginia Hayes
[March 22, 2012] EMDEN -- Virginia L. Hayes, 90, of Emden, died Tuesday, March 20, 2012, at 10:25 p.m. at Abraham Lincoln Memorial Hospital in Lincoln.
(Below is a copy of the obituary from the funeral home.)
___
Emden-Virginia Lee Hayes, 90, of Emden, IL passed away at 10:25 p.m. on March 20, 2012 at Abraham Lincoln Memorial Hospital, Lincoln, IL.
Virginia was born on March 14, 1922, the daughter of Harry and Marie Klopp Bowles. She married Harold E. Hayes on June 12, 1945 in Emden, IL. He preceded her in death January 26, 2009.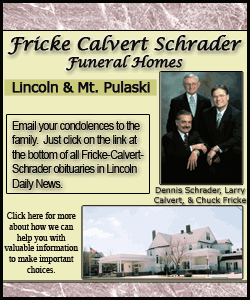 Virginia is survived by two daughters: Lynette (Richard) Crane of Fountain Hills, AZ and Sheree (Tom) Dahman of New Holland; two grandsons: Joshua Crane of Minneapolis, MN and Dru Dahman of New Holland; one sister: Maxine Kroeger of Peoria, IL.
Mrs. Hayes was a graduate of Hartsburg Emden High School and Lincoln College; a former school teacher and homemaker. She and her husband farmed near Emden for over 30 years. She was a member of the Emden Christian Church.
Services will be held Monday, March 26, 2012 at 11:00 a.m. at Fricke-Calvert-Schrader Funeral Home, Lincoln. Don Green will officiate. Visitation will be one hour prior to service at the funeral home. Burial will be at Bethel Cemetery, Emden, IL. Memorials may be given to Emden Christian Church or the Emden Rescue Squad.