Michael Miller
[March 25, 2012] BLOOMINGTON -- Michael P. Miller, 31, of Bloomington, died Friday, March 23, 2012, in Bloomington.
(Below is a copy of the obituary from the funeral home.)
___
Bloomington – Mr. Michael P. Miller, 31, of Bloomington, passed away on Friday, March 23, 2012, in Bloomington.
Funeral services for Mr. Miller will be held on Wednesday, March 28, 2012, at 6:00 p.m.
Visitation will be held Wednesday, March 28, 2012, from 3:00 p.m. until 6:00 p.m. at the Quiram-Peasley Funeral Home in Atlanta prior to the service.
Cremation rites will be accorded. Inurnment will be at Camp Butler at a later date.
Surviving Mr. Miller are his parents, Jeana (Russell) Ballinger of Atlanta and William (Dawn Becker) Miller of Bloomington; siblings: Robin (Nick Harvey) Miller of Lincoln and Triston Ballinger of Atlanta; step-siblings: Hannah Becker of Bloomington and Ashley Becker of Mendota; grandparents: Georgianna (Gene) Cunningham of Bloomington; Charles (Faye) Brewer of Pensacola, Fla.; Sidney (Jean) Miller of Bloomington; Anna Jean (Don) Winn of Bloomington; and many aunts, uncles and cousins.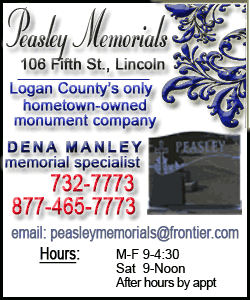 He was preceded in death by his grandmother, Louise Miller Riffle and grandfather Lowell Ballinger.
Michael Paul Miller was born December 8, 1980, in Normal, the son of Jeana Brewer and William E. Miller.
Michael was a 2000 graduate of Olympia High School. He was a member of Atlanta Christian Church when he was younger. He served our nation in the U.S. Air Force for seven years and in the National Guard for three years. He participated in Operation Enduring Freedom, served in Afghanistan and many other duty stations throughout the world, and received many medals of recognition during his service.
Memorials may be made to VFW Post 454 in Bloomington or to his family.
Final arrangements are entrusted to Quiram-Peasley Funeral Home of Atlanta.