[March 26, 2012]

Send a link to a friend
On Saturday, the Kiwanis served up a wonderful ham and bean lunch, which included the perfect accompaniment of corn bread and a choice of homemade dessert.

The meal at the Lincoln American Legion from 11 a.m. to 2 p.m. saw a steady flow of patrons.

Funds raised by the Kiwanis at the annual event go to support local youth programs.
Roy Logan of the Lincoln Park District was there to help out. "We so appreciate what they do for the youth programs at the park district," he said.
[LDN]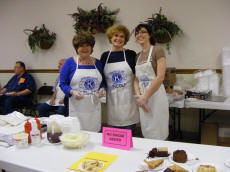 The Kiwanis girls, Wanda Lee Rohlfs, Bridget Schneider and daughter Alyssa, were on the front line serving up great ham and beans on the Saturday. The sign says it all -- these gals and the rest of the Kiwanis working that day ...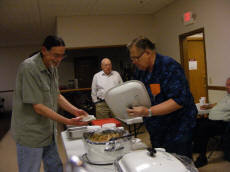 ... are already sweet enough in their donation of time and work on behalf of the community. Money from the fundraiser at the American Legion goes to support community youth activities.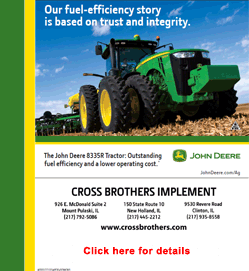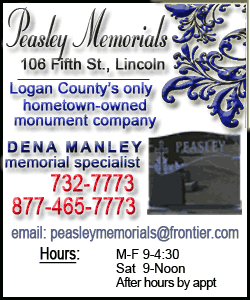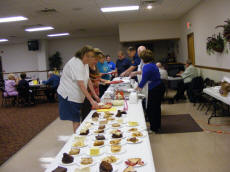 A steady stream of folks came to support the event. There was plenty of leisurely visiting between friends, neighbors and past colleagues.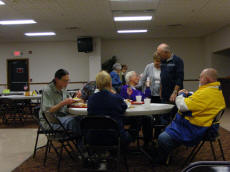 Lincoln College trustee Bill Gossett visits with past LC President Ron Schilling and wife Joyce (standing), while city Alderman Dave Armbrust (in yellow) looks on.