The combination looked good Sunday.
Lohse allowed two runs and five hits in six innings and the Cardinals beat the Minnesota Twins 9-2.
"Each of the last starts I had something I wanted to concentrate on and today was kind of a mix of all," Lohse said. "I was able to drop some good curveballs in. My slider was really good. My change-up was good. I was just continually trying to locate the fastball better and better."
One fastball Lohse didn't locate as well as he would have liked became Luke Hughes' fourth home run of the spring. Hughes, who was coming off a 5-for-5 effort in Saturday's victory over Tampa Bay, hit the first pitch he saw into a 1-0 first-inning Twins lead.
"I am trying to get ahead of guys and I let that one get back over the middle," said Lohse, who has allowed one homer in each of his five spring starts. "He did what you are supposed to do with that fastball that you leave down the middle. I didn't throw many of those."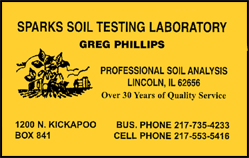 Aside from the home run, Lohse didn't allow any base runners until fifth. A lead-off walk to Ryan Doumit followed by a one-out single by Brian Dinkleman put a runner in scoring position for the first time, but the inning ended when shortstop Rafael Furcal snagged Joe Benson's line drive, then touched second for the unassisted double play.
Lohse allowed his only other run in the sixth when the first three batters reached on hits, the third being Hughes' second RBI of the afternoon.
"It's good to get into some jams in spring training," said Lohse, who struck out six while walking one. "They are not all going to be 1-2-3 innings once the season starts, so you have to pitch out of the stretch in some jams and make some good pitches."
Minnesota pitcher Nick Blackburn retired the first 10 batters he faced before Carlos Beltran's one-out bloop single fell barely inside the left field line. Matt Holliday reached out and pulled the next pitch, a change-up, over the left field wall, putting the Cardinals up 2-1.
"I feel good right now and hopefully it carries over to the season," Holliday said.