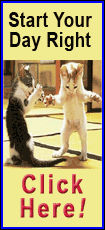 Earlier in the season, Kentucky beat Louisville 69-62, handing a loss to Rick Pitino, the coach who once led the Wildcats, but left for the NBA, only to return down the road to lead their in-state rivals. Kansas defeated Ohio State 78-67 in a game the Buckeyes played without their star, forward Jared Sullinger.
The stakes are higher this time. The winners of Saturday's semifinals will play for the national title next Monday.
"You know if you get this far you're going to play a great team, no matter what," Kansas coach Bill Self said. "And you know what? They're going to get to play a great team, too. It should be pretty fun."
Absent from this year's final hoops weekend, taking place at the Superdome in New Orleans, are the longshots and little guys who have made March Madness so special over the years. Although there are no Butlers, VCUs or George Masons, there are plenty of good stories to tell. That list starts with Pitino vs. his old school.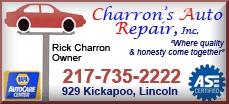 It was Pitino who restored Kentucky to its former greatness when he arrived there in 1989 and the Wildcat program was coming off the sting of NCAA violations. Pitino took the program to three Final Fours and won one championship, but left in 1997 to take a second shot at the NBA, where he had previously coached the New York Knicks.
He fared far worse in four seasons with the Boston Celtics, and when the call back to the college game came, it was from Louisville, located only 70 miles up the road from Lexington and very much in the crosshairs of Kentucky fans. It has been 11 years since his dramatic return, and most of the shock has worn off from what was once deemed an unforgivable betrayal. But there's nothing like a Final Four meeting to stir up some old memories.
"It is in our state. They're a great program. We're in two different leagues," Kentucky coach John Calipari said after the Wildcats beat Baylor 82-70 in the South Regional to advance to the Final Four for the second straight year. "The city of Louisville drives our state. The University of Louisville drives that city. So it's a very important thing for our state, and it's important that that school does well."
Maybe just not Saturday.
The teams play every season, and most recently, they were ranked Nos. 3 and 4 in The Associated Press poll when they met on New Year's Eve. Kentucky won by seven. Now, it's top-seeded Kentucky against Louisville, a No. 4 and the worst-seeded team in the Final Four.
"We think they're excellent. We think they're great. I coached there. It's great. Great tradition," Pitino said Saturday, after Louisville rallied for a 72-68 win over Florida that put the Cardinals in the Final Four for the second time since the coach arrived. "But we want to be Louisville. We have a different mission. They have a different mission. But we both want to get to a Final Four and win a championship."