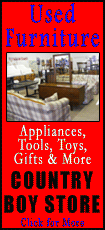 The Kansas guard did more than enough without the long-range touch that he can laugh about that 0-for-17 drought. The Jayhawks are in the Final Four, bound for the Superdome in New Orleans.
"I don't like domes. But you know what, domes love me," Taylor said after second-seeded Kansas made all the plays late in an 80-67 victory over top-seeded North Carolina in the Midwest Regional final on Sunday. "Because we won, you know.
"Is New Orleans a dome, too?"
Kansas (31-6), which picked up steam after a 7-3 start, will play Ohio State on Saturday in its first Final Four appearance since winning the 2008 national championship. No matter that oddsmakers have made them the third choice.
"I don't know if I ever enjoyed coaching a team more than this one," coach Bill Self said. "I love them. We fight, it's combative sometimes, all those things.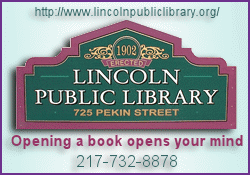 "But I love coaching these guys."
Taylor scored 22 points despite going 0-for-5 from 3-point range, and was all over the score sheet in the last 4 minutes with a three-point play, a steal, two rebounds and an assist on a 3-pointer. Playing with four fouls, Jeff Withey had two blocked shots in the final 2 minutes to keep the Tar Heels down.
"I knew I had to be aggressive still. If I fouled out, I fouled out," Withey said.
Kansas finished the game on a 12-0 run, holding North Carolina (32-6) without a basket in the final 5:46. The clock was still ticking when Self and North Carolina's Roy Williams met for the obligatory handshake.
Right after the buzzer, Travis Releford flung his sweatbands into the stands.
"We did it," forward Thomas Robinson said. "We took another step. We took what we had, we worked hard and it paid off. For us to make it this year, with a team nobody thought we could do it with, it's great."
After prevailing in just the 10th meeting against North Carolina, Kansas advances to play another power it has seldom seen. This will be just the ninth matchup between Ohio State and Kansas, although it's the second time this season after the Jayhawks' 78-67 victory at home on Dec. 10.
"The last time we played them they had their best player on the bench and it was a home game, so it's definitely their chance to get back at us," Taylor said. "But we feel like we didn't play our best that game, either."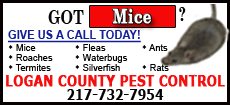 Kansas was No. 13 and Ohio State was No. 2, but missing Jared Sullinger due to injury, in that game.
Self said he didn't watch much of Ohio State's victory over Syracuse on Saturday night because he was catching up on sleep he didn't get prior to the Midwest semifinals.
"We're just fortunate and happy about playing," Self said. "I'm not going to think about Ohio State until probably tomorrow. I'm going to try to enjoy this."
Whatever happens, he'll enjoy the Final Four, too.
"You know what, if you get this far, you're going to play a great team no matter what," Self said. "And they get a chance to play a pretty good team, too.
"It should be a lot of fun."