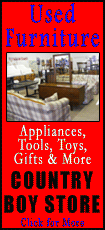 Unfortunately, four free throws from the eventual fourth-place finisher put another game in the "Get Smart" column. You know, the ones where "they missed it by that much." (For those too young to get that reference, ask your parents.)

With the 39-36 loss to Lanphier, it would end up being one of eight games the Railers would lose by six points or less. For a team that finished 16-16, if just half of those games end up in the win column, Lincoln is looking at their 30th 20-win season in school history.

Coming into the season, everyone knew that how the contributions of three graduating seniors would be replaced would determine the success, or lack of it, for the season. One of the good things facing Lincoln coach Neil Alexander was that a number of returning players had played considerable minutes in the previous season. However, one key question that had to be answered was, "Were the players who were role players last season able to be the go-to guys this season?"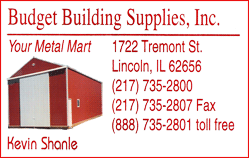 Seniors Van Hook, Jordan Gesner, Austin Kirby and Jake Olson were going to be asked to take on more responsibilities in their final year wearing the red and green. A lower leg injury forced Kirby to miss the first seven games, a stretch when Lincoln won only two of the contests. Other returning players who would be expected to do more were junior Will Podbelsek and sophomore Max Cook. Both ended up starting at different times during the season. Of course, I'm not sure many folks knew how important freshman Gavin Block would be over the course of the season.
With all the ingredients coming into this season, there certainly was talk of a "down" year for the Railers. Now, you have to understand, a down year for Lincoln could be looked at as a decent year for many other schools. That is the price you pay for having the tradition that is Lincoln Railer basketball. However, a .500 finish, especially with all the team had to endure, from injuries to close losses, should be looked at as nothing but a positive.
The season seemed to have many different parts. After winning two of their first three games in the Thanksgiving tournament, Lincoln would go on to lose five in a row. Those defeats included four straight winnable games -- against Morton (lost by 2), Normal West in overtime (1), Rochester (1) and Jacksonville (2). Those were tough losses, as the Railers had put themselves in position to win each of them, but when the big play needed to be made, it was their opponent, and not Lincoln, coming up with the decisive action.
The Railers were able to right the ship before heading to Collinsville with a 17-point decision over Taylorville. Lincoln finished the pre-Christmas portion of their schedule at 3-6 and was looking for the success to continue at the Schnucks Holiday Classic. Unfortunately, their first matchup featured Belleville East and University of Illinois recruit Malcolm Hill. Who knows? If Bruce Weber would have had Hill this season, he might still have that office at the Assembly Hall. Hill and his teammates easily handled the Railers, winning by 22 points.
Based on postgame comments from coach Alexander, it was likely the most disappointing game of the season. His frustration was evident when he sat down to talk to us, and the margin of defeat was the last thing on this mind. What was troubling him most was that he felt his team did not compete during the game, and he said he would be "looking for five guys that wanted to compete."
Message delivered, message received.
Lincoln picked up a win the next day against an overmatched Dunlap squad, setting up a contest with Plainfield South, a team that the Railers had beaten the year before. As frustrating as the East game was, the Plainfield South game was exactly the opposite. The Railers may have even surprised themselves in winning by 12 to set up a consolation championship against conference rival Glenwood. The game against the Titans was a war, something you would expect from teams that see each other at least twice a year. Again, it was one of those games the Railers had in their grasp, only to have a controversial call go against them with under 40 seconds remaining. That swung all the momentum to Glenwood, propelling them to a seven-point win.
Even though the Railers ended the calendar year at 5-8, fans could see signs that Lincoln was playing better. The improved play continued with a dominant defensive performance by Van Hook and his teammates in a 42-24 drubbing of Springfield. Van Hook's 15 points were important, but not as critical as his defense.
One of the quotes I remember most from Alexander during the season involved his senior's effort: "Sure he scored 15 points, but take that away and he still played a great game on defense. When was the last time teams were afraid to come down the lane against us?"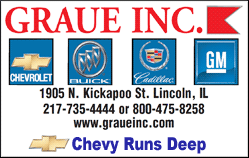 A team that finishes at or around .500 usually has these streaks of up and down, up and down… that's how you end up at break-even. After the Springfield win, it was back to two more close losses to Southeast and SHG.
Standing at 6-10, changes needed to be made, and it started with the starting five as coach Alexander switched to the quintet who would be his starters for the rest of the season. Using Van Hook, Cook, Kirby, Gesner and Block certainly paid early dividends, as the team won five of their next six, including four of five at the Meijer Winter Classic. Their only setback: a 22-point loss to Glenwood.
The Railers would drop the next two to Southeast and the above-mentioned contest to Lanphier. At 11-13, a 20-win season seemed to be out of reach, but finishing with a winning record was still an attainable goal. Starting with the loss to Lanphier, the Railers may have played their best six-game stretch of the season by winning the next three, all in convincing fashion. Victories over Springfield (by 21), SHG (19) and Mahomet-Seymour (19) had moved the record over .500 for the first time since Thanksgiving week. A one-point loss to Glenwood could have gone the other way if Block's half-court heave at the final buzzer had just a little bit more. Again, missed it by that much.
The day after the loss to the Titans, the Railers traveled up to Moline and put on a defensive clinic, holding the 20-win squad to only 30 points (the same total scored the night before by Glenwood) and came away with a four-point win. The regular season ended with a 13-point loss to Lanphier.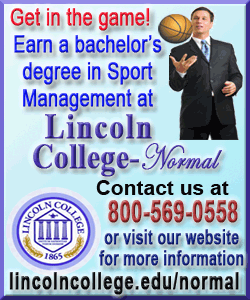 Going into regionals, Lincoln was at 15-15, .500 again. Only one win was needed to guarantee a non-losing record. The first matchup against Bloomington may have included the best half of basketball played by Lincoln all season, taking a dominating 39-11 advantage into intermission.
From there, the season balloon started leaking and it didn't stop. Even though the Railers moved on to the regional title game by handling Bloomington 70-46, there were some hints of a let-up, and it carried over to the season's final contest against MacArthur.
Did Lincoln look past a nine-win MacArthur team? It wouldn't be a surprise. Beating the Generals would send the Railers into sectional play at Roy S. Anderson Gymnasium. The closest Lincoln got to that fact was their uniforms being worn by Lanphier in the sectional final. MacArthur, playing like a team that had nothing to lose, didn't. The 45-35 loss to end the season, and the playing careers of the five seniors, was a shock, but just another one of those up-and-down portions of the season. Unfortunately, this one was the last one.
What will next season have in store? Well, mark your calendars now, it's only about eight months until the first game.
Milestones, accomplishments, miscellaneous
Coach Neil Alexander
Coached in his 1000th career game (MacArthur).

Now just two wins away from 500 wins at LCHS.

In 22 years at LCHS (1990-1991 through 2011-2012) has still had only one season below .500.

This marks the first time that LCHS has gone back-to-back years without a regional title under coach Alexander.
The Class of 2011-2012
Finished with 98 wins, 10th-most for a senior class in LCHS history.

No player joined the 400-point club. Last time that happened was the 2007-2008 season.
Roy S. Anderson Gymnasium
Two games away from game No. 700.

Finishing 6-8 at home is only the fifth season below .500 at home since the 1958-1959 season.
Austin Kirby
Ended career tied with Chuck Verderber for 11th in games played (95).

Now 24th on the list of 3-pointers made in a career (67).
Jordan Gesner
Now 18th on the list of 3-pointers made in a career (92).

At 22nd on the list of 3-pointers made in a season (59).
LCHS basketball
Passed 2,500 games in the history of LCHS basketball.
Other miscellaneous stats
Railers were 0-14 in games they trailed at the end of the first quarter; 16-2 ahead or tied.

Best day of the week was Saturday; finished 7-3. Worst day? Friday at 4-9.

With two or more players in double figures, LCHS was 10-5; one or less, 6-11.

If the opponent scored 50 or more, Lincoln was 1-7; under 50, 15-9.
The seniors:
Christian Van Hook
Scored 571 points in 70 games (8.16 average).

Made 37 3-pointers.

Had 26 double-figure scoring games.
Austin Kirby
Scored 249 points in 95 games (2.62 average).

Made 67 3-pointers.

Had three double-figure scoring games.
Jordan Gesner
Scored 456 points in 78 games (5.85 average).

Made 92 3-pointers.

Had 19 double-figure scoring games.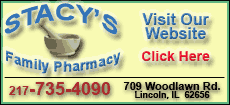 Jake Olson
Scored 93 points in 72 games (1.29 average).

Made 26 3-pointers.

Had one double-figure scoring game.
Matt Hays
Scored 22 points in 47 games (0.46 average).
So, the team is losing almost 1,400 career points and 222 career 3-pointers. How will that all be replaced? We find out starting the Monday before Thanksgiving. See you then!!
[By JEFF BENJAMIN]
Jeff Benjamin's Railer basketball articles