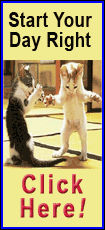 Bill Basso prepared the delicious shredded smoked pork for the group. Other volunteers baked pies, set up and helped serve.
In addition to many winter attic and garage clean-out donations from individuals, the business community of Logan County provided merchandise and some gift certificates for the auction.
Besides the auction and lunch, some of the senior center's other fundraisers are a bowling event, food sales during the Lincoln Art & Balloon Festival, bingo at the Illinois Building during the state fair, Tuesday bingo and sandwiches at the center, and chili and soup events during the year.
In support of the senior center, Dan White of White Auction Service provided his service and facility, including space for the lunch for the fundraiser on Sunday.
It is Dan's 26th year as an auctioneer. The auction house also provides delivery service. His wife, Pam, runs a wedding decorations business out of the facility. Business picked up when they moved to their current building at 501 S. Kickapoo St., and they've done as many as 40 auctions and nine weddings in a year. He and his wife keep pretty busy year-round.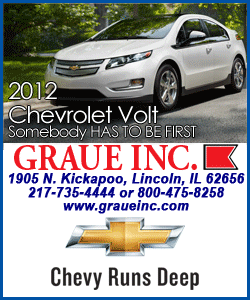 Dan said he also farms 1,200 acres, with his son taking over more of that work these days.
The Oasis Senior Center seeks to provide a place for senior individuals and groups to meet for social networking, services and information, and for engagement in and with the community.
[LDN]