Mary Lincoln's insanity case will be retried in Chicago and Springfield using modern attorneys
To start the yearlong series of events, Mrs. Lincoln will be served with a summons Monday in Chicago to defend herself in court against insanity allegations brought by her son

Send a link to a friend
[March 26, 2012] CHICAGO -- Mary Todd Lincoln, wife of Abraham Lincoln and the first lady whose life was filled with tribulation, bizarre behavior and excessive spending, will be retried this year on allegations of insanity raised by her oldest son, Robert Todd Lincoln. A series of events, including the retrials, will be announced today (Monday) at 5:30 p.m. at 54 W. Hubbard Street in Chicago, site of Mrs. Lincoln's original insanity trial, where actress Pam Brown, portraying Mary Todd Lincoln, will be served with a summons to appear in court later this year -- in Chicago on Sept. 24 and in Springfield on Oct. 1. A reading of Mrs. Lincoln's personal letters and a legal presentation on the evolution of insanity laws in Illinois will also be featured at the announcement today.
The retrials are part of a yearlong series of events marking Mrs. Lincoln's life and emphasizing the evolution of mental health laws in Illinois. The events are produced and sponsored by the Illinois Supreme Court Historic Preservation Commission and the Abraham Lincoln Presidential Library and Museum in Springfield. Funds raised beyond the cost of the events will be used for the preservation of historic documents owned by both organizations.

The retrials of Mary Lincoln will use modern-day lawyers and judges in a courtroom setting to give Mary Lincoln a hearing regarding her alleged insanity using current laws. Actors portraying Robert Lincoln and Mary Lincoln, in period costume, will testify, as well as an expert witness -- a mental health professional -- for each side. The audience will serve as the jury to engage them in the process, even though juries do not currently decide mental competency hearings.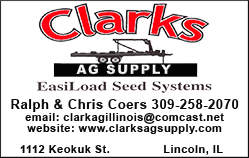 Mrs. Lincoln was tried in 1875 at the instigation of her son Robert on allegations of insanity, which ultimately led to her being declared a "lunatic" and placed in the Bellevue Sanitarium in Batavia. Mary Lincoln obtained an early release from Bellevue with the assistance of her friend Myra Bradwell. One year after the original insanity trial, another jury found her sane, restoring her legal control over her assets.
Even today, historians disagree whether the evidence against the first lady was "trumped up," whether the procedures used constituted due process, and what would occur if today's modernized health laws were applied to the same facts.
The retrials will take place at Chicago's Murphy Auditorium at 50 E. Erie on Sept. 24 and at the Abraham Lincoln Presidential Museum in Springfield on Oct. 1.
Another event in the series will feature a round-table discussion on mental health issues and will feature historians, attorneys and mental health professionals. This will be on April 16 at 5:30 p.m. in the State Capitol Building in Springfield.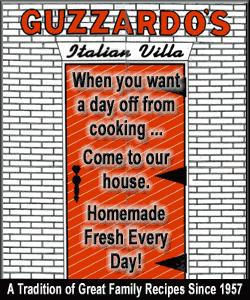 The final in the scheduled series of events, the "culture of clothing," will feature Mary Todd Lincoln's life and fashions as a homemaker, first lady and a widow in mourning after the loss of three sons and a husband. This special show will be presented on Nov. 12 in the Driehaus Museum in Chicago, where the dresses she had made, the jewelry she wore and the long-lasting elements of design she created will be used to demonstrate the changing roles of women through fashion. The Abraham Lincoln Presidential Museum in Springfield will have a similar event on Nov. 19.
A theatrical project bringing the relationship of Mary Lincoln and her advocate Myra Bradwell to life will be developed from their correspondence. Springfield actresses Susan Jeffers and Aasne Vigesaa will portray the two 19th-century women, and performance dates in Chicago and Springfield will be announced.
Ticket information for this series of events is available at www.wasmarylincolncrazy.com. The media reception today is free and open to the public, but reservations must be made by calling 217-558-8881.
The Abraham Lincoln Presidential Library and Museum is the nation's largest and most visited presidential library complex, and immerses visitors in Lincoln's life and times. The Illinois Supreme Court Historic Preservation Commission assists the Supreme Court in acquiring, collecting, documenting, preserving, and cataloging documents and artifacts important to the history of the Illinois judicial system.
[Text from Abraham Lincoln Presidential Library and Museum file received from the Illinois Historic Preservation Agency]