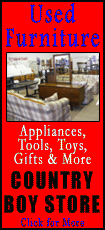 Six Illinois farmers provided testimony to the committee: David Erickson, of Altona; Deb Moore, of Roseville; Blake Gerard, of McClure; John Williams, of McLeansboro; Gary Asay, of Osco; and Terry Davis, of Roseville. Farmers from Minnesota, Ohio, Indiana and Iowa also had an opportunity to provide feedback to the committee.

The committee chairman, Frank Lucas, R-Okla., and committee members Rep. Bobby Schilling, R-Ill., and Rep. Randy Hultgren, R-Ill., were among several other elected officials in attendance.

"We're extremely appreciative of Chairman Lucas and Rep. Schilling and Hultgren for holding a field hearing here in Illinois," said Illinois Farm Bureau President Philip Nelson. "Hearings like these are extremely important because they enable farmers here in Illinois -- and across the county -- to make their voices and needs heard."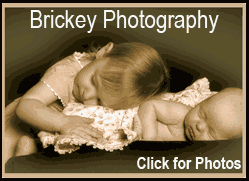 While the opportunity to provide testimony regarding the farm bill is beneficial for farmers, Nelson said there is still concern when it comes to drafting this year's farm bill.
"Farming is a risky profession," Nelson said. "But having legislation that supports farmers -- and protects against the inherent risks associated with farming -- puts some of that risk to bed. That's why we urge committee members to work in a bipartisan fashion to complete and sign the 2012 farm bill yet this year."
Deb Moore, a corn, soybean and beef farmer, also testified to the risky nature of farming and reiterated the importance Illinois farmers place on federal crop insurance programs.
"The importance of an effective safety net for farm income has grown as the rising cost of farm inputs has increasingly pressured farm profitability," Moore testified. "We support risk management proposals and other programs that enable us to better manage risk, maintain planting flexibility and avoid restructuring of the existing crop insurance program."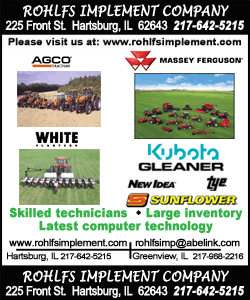 Nelson echoed Moore's testimony and added that the 2012 farm bill should include a revenue program or options for farmers in other parts of the country. He also reiterated agriculture's commitment to helping decrease the federal budget deficit.
"As farmers and business owners, we understand the importance of maintaining a balanced budget," Nelson said. "We're committed to doing our fair share to reduce the federal deficit by accepting cuts where possible."
___
The Illinois Farm Bureau is a member of the American Farm Bureau Federation, a national organization of farmers and ranchers. Founded in 1916, IFB is a nonprofit organization controlled by farmers who join through their county Farm Bureau. IFB has a total membership of more than 420,500 and a voting membership of 82,973. IFB represents two out of three Illinois farmers.
[Text from news release received from Illinois Farm Bureau]