Battle of Shiloh program April 5 at presidential museum

Send a link to a friend
[March 27, 2012] SPRINGFIELD -- "The Battle of Shiloh," the third in a series of military history programs featuring the major battles of the Civil War, will be presented on April 5 at 7 p.m. in the Union Theater at the Abraham Lincoln Presidential Museum in Springfield. The program is part of Illinois' observance of the 150th anniversary of the Civil War.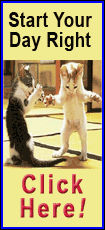 Dr. Mark DePue, historian at the Abraham Lincoln Presidential Library and Museum, will provide a PowerPoint presentation on the Shiloh campaign. The presentation will feature quotes from Civil War veterans, maps, photographs and illustrations, followed by a question-and-answer session. The program is free and open to the public, but advance reservations are requested and can be made by calling 217-558-8934.

The April 1862 Battle of Shiloh, Tenn., involving more than 10,000 Illinois troops, shattered any illusions that Americans, both Union and Confederate, held about the war. Casualties from this one battle exceeded those of the Revolutionary War, the War of 1812 and the Mexican War combined. And rather than end the war, Shiloh made Americans realize that the future promised only more blood spilled and resources lost with no clear end in sight.

Other Civil War sesquicentennial military history programs are scheduled at the presidential museum through 2015. The battles of Antietam and Fredericksburg will be covered later in 2012; Chancellorsville, Vicksburg, Gettysburg, Chickamauga and Chattanooga in 2013; the Wilderness and Spotsylvania, Kennesaw Mountain and Atlanta, and Petersburg in 2014; and the pursuit to Appomattox and the surrender in 2015.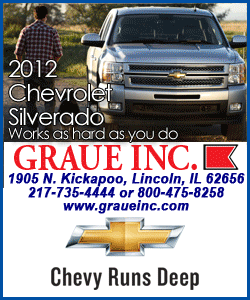 Visit www.presidentlincoln.org for more information about the presidential library's "Boys in Blue" exhibit, the upcoming Civil War exhibit "To Kill and to Heal" at the presidential museum, and other events at the ALPLM.
[Text from Abraham Lincoln Presidential Library and Museum file received from the Illinois Historic Preservation Agency]