USDA seeks applications to spur job creation, economic growth in rural areas
Funding available to support economic development

Send a link to a friend
[March 27, 2012] CHAMPAIGN -- USDA announced that it is seeking applications from organizations for grants to help communities support business and community development.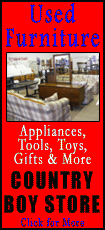 "This program helps organizations arm rural communities with the skills, access to information and strategies they can use to fortify their futures," said Colleen Callahan, USDA Rural Development state director. "Our goal is to help local leaders design and implement their plans to help their communities and economies grow."

The federal program provides resources to foster regional innovation, create sustainable jobs and help ensure long-term prosperity to speed up job creation and new business startups and expansions.

USDA Rural Development plans to award up to $8.6 million through the Rural Community Development Initiative program. Applications are sought for projects that: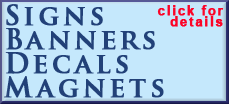 Help with completion of pre-development requirements -- such as architectural and engineering plans.

Help development organizations improve their board operations, management and knowledge of financial and information technology systems.

Provide homeownership education or training for entrepreneurs.
Part of the Rural Community Development Initiative funds to be awarded may be used for projects associated with the Rural Jobs and Innovation Accelerator Challenge, which was announced on March 8. This initiative was designed by the Taskforce for the Advancement of Regional Innovation Clusters and the White House Rural Council. Agriculture Secretary Tom Vilsack chairs the council. The Jobs Accelerator is being funded by USDA, the U.S. Department of Commerce's Economic Development Administration, the Delta Regional Authority and the Appalachian Regional Commission.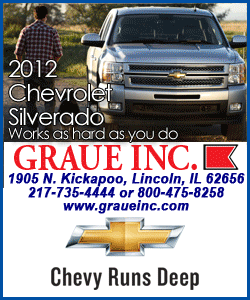 The deadline for submitting RCDI applications is May 9. Applications from Illinois organizations must be submitted to the USDA Rural Development state office in Champaign. For information on application requirements, see the March 21 Federal Register. For additional information, contact Karen Lee at Karen.Lee@il.usda.gov.
The deadline to apply for RCDI funding for Rural Jobs and Innovation Accelerator projects is May 9. For more information on how to apply, visit Grants.gov. Applications for Jobs Accelerator projects must be submitted to both USDA and the Economic Development Administration.
Rural Development has more than 40 programs that foster growth and economic stability in rural areas by providing affordable financing and technical assistance, and manages a loan portfolio of more than $3.5 billion in Illinois. Support is available for regional food systems, broadband and biofuel infrastructure, homeownership, business development, and community needs. More information on USDA Rural Development programs is available at www.rurdev.usda.gov/il.
[Text from file received from USDA Rural Development, Illinois]