The trend began in 2007, when corn acreage peaked at 231,500 harvested acres, producing the unbroken record of 197 bushels per acre. The following two years resulted in slightly lower yields of 188 bushels per acre, a number that fell drastically to 155.7 in 2010. The Feb. 23 release of the 2011 USDA county estimates revealed that while corn production rose significantly to 173.4 bushels per acre, Logan County still has ground to cover in catching up to 2007 numbers.
But will this trend of pushing for corn continue through this year?
According to Don Ludwig, general manager of Elkhart Grain and a 21-year employee of the company, the trend may actually be dying down. "The number of acres [of corn] planted seems to have tapered off a little," he said.
Ludwig also believes that while there may be a change in the amount of corn harvested at the end of the growing season, it will probably be fairly minimal, with a 10 percent increase or decrease being "a real stretch."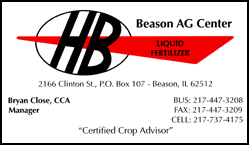 The production numbers of corn will also be affected by Logan County's secondary crop: soybeans. According to the data provided by the USDA, Logan County produced 54.6 bushels per acre in soybeans, a decrease from 2010, when the average was 57.6.
As for the total acreage planted in 2011, soybeans represented around 36 percent of Logan County's total, while corn was just over 64 percent. In this regard, potential corn crops outnumber potential bean crops nearly 2-to-1.
Despite these figures, a high bean crop could shift production in the coming seasons. Should soybean harvests result in higher numbers, as was seen in 2010, farmers may begin to plant more acres of beans. Prior to corn peaking in 2007, soybeans made up a much larger percentage of planted crops, yet poor returns in 2006 likely led to the push for more corn.
So the question remains: Will there still be a push for corn production?
The answer is not so simple. The financial gains are greater after the planting and harvesting of corn if the farm is going to be used for only one year.
"There is simply more money per acre in planting corn for a year," said Ludwig.
The farming strategy of continuous corn sounds counterproductive when compared with the typical methods of crop rotation. According to the 2012 crop budget report provided by the University of Illinois Agricultural Department, greater gross revenue will result from the planting of soybeans after two years of planting corn. Furthermore, the harvesting of corn that has been planted after soybeans will also result in greater profit from said corn.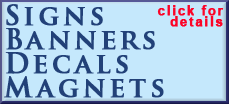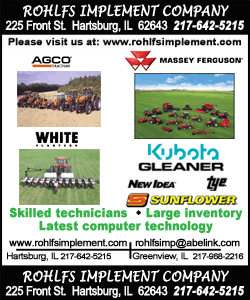 Such a gain is due to a slight decrease in the quantity of necessary fertilizers and pesticides used in such a practice, as beans replace some of the nutrients that corn takes from the soil. Additionally, corn that is planted after a pervious corn crop may be less resistant to disease and more susceptible to cob rot, as opposed to corn planted after soybeans, which may be more resistant.
Continuous corn planting also carries the risk of yield drag, as the harvest numbers decrease due to diminishing returns.
According to Ludwig, a primary reason for a push for corn is the high cash rent in Logan County. "Logan County has one of the highest cash rent values in Illinois," he said.
The 2011 USDA report reveals that Logan County has the third-highest cash rent, at $246 per acre. This price follows Sangamon County at $252 per acre and Macon County at $260 per acre. "When a farmer has such high cash rent, they can't always be sure they will still have a farm a few years down the road," said Ludwig. "Corn is more profitable for a one-year commitment to farm a farm. If it is known that a farm will be farmed for at least three years, the U of I suggestion was two years of corn followed by one year of soybeans."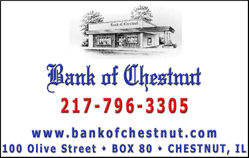 As is the case with any business model, it seems to be the desire for greater profits that is the reason for the reduction of continuous corn planting in the fields. While corn is a more profitable crop, it makes greater financial sense in the long term to plant beans after two years of corn. Because of the biological and financial risks that arise from the practice of corn-on-corn planting, the push for corn in Logan County is beginning to diminish.
___
Elkhart Grain has always been a major player in Logan County agriculture. The company has offices in Elkhart, Mount Pulaski and Lake Fork, Ill.

[Derek Hurley]
This is one of the articles you will find in our special Spring 2012 Farm Outlook Magazine.

The magazine is online now. Click here to view all the articles, which include:

Introduction by John Fulton
Weather: The biggest variable
2011 crop yields
Productivity: Corn-on-corn
Alternative income
Protecting your income with insurance
The value of land conservation
Property taxes on farmland
Land value in Logan County
Increasing yield with aerial application
The importance of Ag Scholarships