(Copy)
Springfield, MissourióMarch 27, 2012óD. Leigh Henson, professor emeritus of English at Missouri State University, is pleased to announce that he recently accepted the invitation of the Society of Midland Authors to join its ranks. Membership is by invitation only from the Society's Board of Directors. According to the Chicago History Journal, "Chicago has a deep-rooted heritage of literary organizations, and the Society of Midland Authors is one of the most prestigious."
The Society was founded in 1915 to promote "a closer association among writers of the Middle West and the stimulation of creative literary effort." The Society intended to show the Eastern establishment that the Midwest was creating a distinct and worthy culture. Among the founders and early members were Hamlin Garland, Harriet Monroe, Jane Addams, Vachel Lindsay, Edna Ferber, Edgar Lee Masters, and Carl Sandburg. The Society encourages its members to join state organizations affiliated with the Center for the Book in the Library of Congress, and Henson is a member of the Illinois Center for the Book authors program. He is especially interested in the literature of place.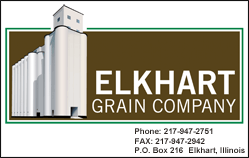 A native of Lincoln and a 1960 graduate of Lincoln Community High School, Henson attended Lincoln College his freshman year. He earned bachelor's and master's degrees in English from Illinois State University in the 1960s. In 1982 he earned one of the first Ph.Ds in that institution's innovative English studies program. He taught English at Pekin Community High School for thirty years and in 1990 was a cofounder of Technical Publication Associates, Inc., of Morton. Then he taught technical communication in the English Department of Missouri State University for fourteen years.
Henson is the author of several publications relating to his hometown. In 2011 he published a book titled The Town Abraham Lincoln Warned: The Living Namesake Heritage of Lincoln, Illinois. The book is a critical examination of how the town has explored and exploited its historic connections to Mr. Lincoln to create civic pride and strengthen its economy through tourism. Some of these community activities are success stories, but others reveal controversy, irony, and missed opportunity. The book features recommendations for expanding the local Lincoln heritage that could be accomplished by Lincoln College and Lincoln Christian University. For nearly ten years Henson has continually developed an online community history of Lincoln as a public service. In 2004 this project received the "Best Web Site of the Year" award from the Illinois State Historical Society.
Henson's writing also includes articles in peer-reviewed history journals about Mr. Lincoln's political speeches in his first namesake town and about William Maxwell's numerous autobiographical novels and short stories set in Lincoln. Maxwell, also a native Lincolnite, was a fiction editor at The New Yorker for forty years. For his novel So Long, See You Tomorrow, Maxwell received the American Book Award and the Howells Medal of the American Academy of Arts and Letters. Other articles by Henson have been published in peer-reviewed journals relating to the theory, practice, and teaching of technical communication and the teaching of critical thinking, literature, and writing.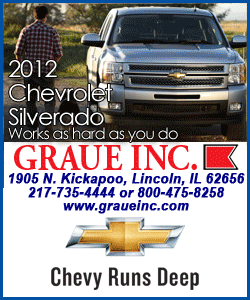 Henson was an honorary member of the Abraham Lincoln Bicentennial Commission of Lincoln, Illinois, and for the 2008 Lincoln Bicentennial Celebration there he wrote the script for a re-enactment of an 1858 political rally and speech by Mr. Lincoln the day after the last Lincoln-Douglas debate. Hundreds of citizens, including children and young adults, participated in the re-enactment. Henson is currently researching the rhetorical development of Mr. Lincoln before his presidency.
R. Craig Sautter, a recent past president of the Society of Midland Authors and professor at DePaul University, nominated Dr. Henson for membership in the Society. Mr. Sautter is the author or coauthor of ten books, including The Wicked City: Chicago from Kenna to Capone (1998), which he coauthored with the late Curt Johnson of Highland Park. Mr. Johnson was the founder of December Press and December: A Magazine of the Arts and Opinion. December Magazine published some of the early work of Norbert Blei (also an ISU English Department alum), Jerry Bumpus, Jay Robert Nash, Joyce Carol Oates, and Raymond Carver.
December Magazine's film critic was the late Robert Wilson, another native of Lincoln, Illinois. Wilson and Maxwell exchanged letters about Maxwell's writing and about Lincoln society and culture. Henson discovered these letters by Maxwell in the possession of Wilson's only offspring, the New York City author-producer Sue Young Wilson. Henson corresponded with Johnson about Wilson's time in Lincoln, which he left as a young adult but returned to later in order to write and teach at Lincoln College. Wilson's Young in Illinois is a collection of autobiographical stories and essays telling about his "Lincoln to Chicago to Lincoln" experiences. One of the pages in Henson's Lincoln Web site is devoted to Wilson's biography, Young in Illinois, and Wilson's friendship with Johnson.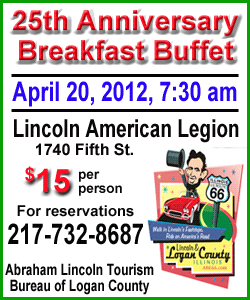 The URL for the Web site of the Society of Midland Authors is http://www.midlandauthors.com/. The URL for Henson's Lincoln Web site is http://findinglincolnillinois.com, which includes links to his curriculum vitae, his book's Web page, and his social media sites at Facebook and LinkedIn.
[Text copied from file received from D. Leigh Henson]