Farm Credit breaking ground for new Sherman office
Lincoln staff to move to Sherman in November

Send a link to a friend
[March 28, 2012] Farm Credit Services of Illinois will have a groundbreaking ceremony at 11 a.m. Thursday at the construction site for a new regional office in Sherman.
The new facility will be a one-story brick building with keystone features over doors and windows. The building will provide nearly 12,000 square feet of office space, which is expected to accommodate up to 20 staff in the future and will provide meeting space for as many as 70 people. The facility's architecture is uniquely designed for all new Farm Credit Services of Illinois buildings. The design-build contractor for the project is AKRA Inc. in Effingham. Construction will begin immediately and is expected to be complete by Nov. 1.

Farm Credit's employees in the current Springfield and Lincoln offices will team up to create the new Sherman regional office staff. The Sherman team will serve farmers and landowners in Sangamon, Logan and Menard counties. Together, Farm Credit's Springfield and Lincoln office teams manage a $170 million loan portfolio. Crop insurance premiums in the two offices totaled more than $6.8 million last year.
"Central Illinois has a rich tradition for highly productive and progressive agriculture. We expect the Sherman regional office to provide nearly $240 million of loan volume within the next five years," says Dave Owens, president and CEO of Farm Credit Services of Illinois. "The board of directors and management team are pleased to make a significant investment in the greater Sangamon County community and look forward to owning a first-class facility that will serve future generations of our cooperative's members in central Illinois."
Farm Credit Services of Illinois is a farmer-owned and directed agricultural lending cooperative that serves 8,300 farm families, agribusinesses and rural landowners in the southern 60 counties of Illinois. The association manages a $3 billion loan portfolio, provides crop insurance on more than 1.75 million acres and employs 195 staff based in regional field offices and in the Mahomet corporate office. The mission of the U.S. Farm Credit System is to provide a stable and dependable source of financial capital and financial services to agriculture and rural America.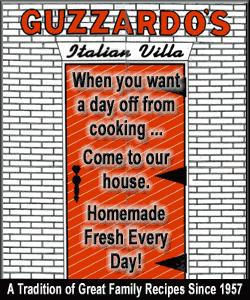 Farm Credit Services of Illinois board members, management and regional office staff -- as well as AKRA staff and local dignitaries -- will participate in the ceremonial groundbreaking for the new facility. Immediately following the groundbreaking, a casual lunch will be served at Sam's Too Italian Pizza, 312 Crossing Drive in Sherman.
(Note: In an email conversation between LDN and Ron Stoll of Farm Services public relations, Stoll confirmed that the Lincoln staff will be moved to Sherman and the Lincoln office will be closed.
Stoll wrote: "Our Lincoln Staff team will be based in the new Sherman Regional Office once it's opened around early November. And we will continue serving Logan county farm families and rural landowners from Sherman.")
[Text from file received Ron Stoll, Farm Credit Services public relations, and LDN]