Lincoln Theater 4 presents 'Doctor Zhivago'

Send a link to a friend
[March 28, 2012] The Lincoln Theater 4 announces a five-day, limited-engagement screening of the 1965 MGM classic "Doctor Zhivago," winner of five Academy Awards and starring Omar Sharif and Julie Christie with direction by David Lean. Screening times will be daily at 2:45 and 6:45 p.m. Friday through Tuesday.
"Warner Brothers completed a painstaking digital remastering in 2009 to mark its 45th anniversary. With our new digital projection system, you will see and hear this classic in all its original glory!" said theater owner David Lanterman. Originally rated PG, this presentation now includes a new Dolby Digital 5.1 Soundtrack.

"Doctor Zhivago" is a 1965 epic drama-romance-war film loosely based on the famous novel of the same name by Boris Pasternak. It has remained popular for decades, and as of 2010 was the eighth-highest grossing film of all time in the United States, adjusted for inflation.

Pasternak won the Nobel Prize for his novel but refused to accept the award.

The film left an indelible mark on popular culture and fashion and to this day remains an extremely popular film. Maurice Jarre's score -- particularly "Lara's Theme" -- became one of the most famous in cinematic history. Over the years, the film's critical reputation has gained in stature. Today "Doctor Zhivago" is considered to be one of Lean's finest works and is highly critically acclaimed, along with "Lawrence of Arabia," "Brief Encounter," "The Bridge on the River Kwai" and "A Passage to India."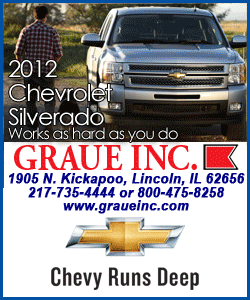 Soviet director Sergei Eisenstein's film "Potemkin" provided inspiration for Lean, who allegedly based the massacre scenes in "Zhivago" on that revolutionary classic.
As with the novel itself, the film was banned in the Soviet Union. It was not shown in Russia until 1994.
The Lincoln Theater 4 is located at 215 S. Kickapoo Street, just off the courthouse square in downtown Lincoln.
[Text from file received from Lincoln Theater 4]