In most cases, an employee is the only one in a family serving at Lincoln College. But, every once in a while, multiple members of a family will work simultaneously as employees of the college.

And then there's the Ryan family.

In the last 30 years, when it comes to employee contributions at Lincoln College, the collective impact that the Ryan family has made on the college is, in many ways, beyond measure.

As recently as last fall, seven members of the Ryan family were employed at Lincoln College in some capacity.

There are currently six members of the Ryan family employed by the college, after Sue Ryan moved on from her post in the financial aid office earlier this spring, after 32 years of service to Lincoln College.
Sue's husband, Jim Ryan, has worked part time in maintenance at Lincoln College for 12 years.
Sue's daughter, Bridgett Thomas, is an alumnus of Lincoln College-Lincoln and Lincoln College-Normal and has worked at Lincoln College for 30 years. Her responsibilities began as a student-worker, when she answered calls on the college's phone line as a switchboard operator, and her current role is as the director of residential life.
Bridgett's daughter and Sue's granddaughter, Brileigh Sarnes, currently works part time in the financial aid office at both the Lincoln and Normal campuses. She will graduate from Lincoln College-Normal this spring.
Bridgett's husband, Tony Thomas, has been Lincoln College's head baseball coach for 19 years and also teaches physical education classes on the Lincoln campus. Tony is also a Lincoln College alumnus. He and Bridgett met when Tony was an assistant baseball coach and Bridgett worked as a secretary in the athletic department.
Andrew Ryan, Sue's grandson and Bridgett's nephew, works in Lincoln College's admissions office, where he is responsible for recruiting the school's out-of-state students. He is a graduate of both Lincoln College-Lincoln and Lincoln College-Normal. Prior to working in the admissions office, he worked on the Lincoln campus as a resident assistant. He is the son of Joe Ryan, a Lincoln College graduate and local Country insurance agent. Joe Ryan is also a key supporter of Lincoln College's annual golf outing for scholarship funds.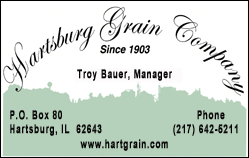 Joe's wife and Andrew's stepmother, Michelle Ryan, is the newest to Lincoln College. She teaches Lincoln College's dual-enrollment English courses at Lincoln Community High School.
In other words, there's a member of the Ryan family involved in nearly every facet of Lincoln College: admissions, academics, athletics, financial aid, housing and maintenance.
It all started with Sue, who began working as a receptionist at Lincoln College in July of 1979, after a brief stint at Carroll Catholic School. In her 32 years, she worked mostly in the financial aid office, but she also assisted in the adult education area, where one of her primary responsibilities was the processing of paperwork at a time when Lincoln College offered courses in several Illinois correctional centers.
"Today, 30 years of service to a single institution is a remarkable and praiseworthy milestone," said Lincoln College President Jon Astroth of Sue Ryan's contributions to Lincoln College. "Sue Ryan's dedication to Lincoln College over the course of three decades stands out in this regard.
"However, when her service is multiplied by the six other members of her family who also work for the college, a family's truly singular contribution to the life of an institution is brought dramatically into focus."
Over the years, Sue relished the opportunity to work alongside family members. As often as she could, she tried to enjoy lunch in Lincoln College's cafeteria with family members, especially in recent years when grandchildren Andrew and Brileigh were on campus.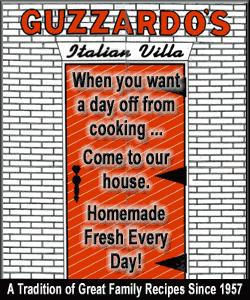 "I was especially happy when I could have lunch with any one of them. A lot of times, it really came down to if Brileigh or Andrew could make it," said Sue. "Eating at the cafeteria saved time and we had a few minutes to visit.
"On rare occasions, Jim would be able to join us. Tony could never stay long because his hours were different. Bridgett was so unpredictable. In her position, she could get a call any time about a student, so she didn't meet us very often. Even Joe came back to join us a few times for lunch."
Over the years, the family says they've kept one simple rule about working for the same organization. The rule is that what happens in their offices stays in their offices, and family time is family time.
Unless the discussion turned to Tony Thomas' baseball team or perhaps how Andrew or Brileigh were doing in the classroom as students -- those were two exceptions.
"I try to live my life as if my mother wasn't always around here," said Bridgett. "I think that's been, between my mother and I, that's been one of our traditions. Even until her last day here, that's always been the way we've done things.
"We tried to keep our own separate lives. What I do is my responsibility, kept private from the things she's doing … and that's the way it's always been. I never referred to my mother as 'my mother.' I always referred to her here on campus as 'Sue in the financial aid office' when I talked to students."
That said, nobody's shy about wearing purple and white to their family gatherings, according to Andrew.
"We get together on holidays, and you look around the room and people are wearing their Lincoln College stuff," said Andrew. "It's not exactly like you go home and you're away from Lincoln College. For us, it's what we do. It's what we've done for 30-plus years. And we're really proud of it. We're proud of the school and proud to work here."
Bridgett maintains that she never planned on following in her mother's footsteps. But she's happy that she did.
"I remember talking to the dean when I accepted the position, and (the dean) said, 'Bridgett, what are your plans?'" she recalled. "And I responded, 'I don't know. I'll take this switchboard job, but I won't be here for very long. I'm only 19 years old. But I need the job, so I'll take it.' Little did I know, 30 years later, I'm sitting here and I'm doing what I do now."
Asked what her favorite aspect of working at Lincoln College was, Sue pointed to the relationships that Lincoln College students are able to build with the faculty and staff in the small campus atmosphere. During her time as a financial aid assistant, she says she got to know some students so well, they began to consider her an adopted grandmother.
"I just tried to treat students as I would have wanted someone else to treat my kids and grandkids when they were in school," said Sue. "I was always pleased with the results my family had at LC. I am very thankful to all of the people that ever had a part in one of their lives and helped them improve.
"Hopefully, our family has helped improve our students' lives in similar ways."
[Text from file received from Lincoln College]