Logan County Music Festival tonight at Lincoln Junior High School
By Njeri Mwede Bere
When: Thursday, starting at 6:30 p.m.
Where: Lincoln Junior High School gymnasium
Admission fee: only $1 (free for preschool and senior citizens)
Performers: band and choir, comprising 249 students from seven schools: Chester-East Lincoln, Hartsburg-Emden, Lincoln Junior High School, Mount Pulaski, New Holland-Middletown, West Lincoln-Broadwell and Zion Lutheran
Guest directors: band -- Tom Philbrick, director of bands in New Berlin; choir -- Michael Fitch, director of music ministries at First Christian Church in Bloomington

Send a link to a friend
[March 29, 2012] The Logan County Music Festival is hosted every other year at LJHS, alternating with Hartem Junior High. The festival is open to all musicians who are considered part of the participating junior high school band or choir.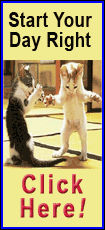 With the help of their own school band and choir directors, the young musicians rehearse rigorously for this event, starting in early January.

On the day of the festival, they come together and rehearse as a large group the entire afternoon. As in years past, dozens of volunteers -- mainly students' parents -- are working tirelessly at LJHS to ensure that the festival is a big success.

The performers

This year the band comprises 161 students, while the choir has 88 students.

Recently I interviewed the Lincoln Junior High school band director, Mrs. Peggy Larson, to find out about her work and how well her students do in academics and extracurricular activities.

With great joy she said: "I know that I have the best kids to teach! They make my job enjoyable and easy. I am truly blessed."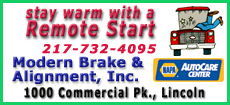 Beaming with pride, she informed me that her students are model citizens who not only do well in band but also in academics and extracurricular activities. "For example, of the 20 eighth-graders in band this year, five are currently honorable mention students, four are honors students, and seven are high honors students," she said.
Interestingly, two of these high honors students play drums and are key players in several of their school sports teams. Specifically, Garrett Maupin plays in eighth-grade basketball, football, baseball and track. Kena Bere plays in eighth-grade basketball, volleyball and softball, and in 2011 she made it to state in track.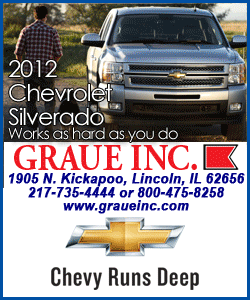 Reinforcing the high association between music and academic excellence, Becky Kunken, the band director at Mount Pulaski, said: "Of our 14 eighth-graders, nine are on the honor roll, and last year one of them (Elizabeth Siebert) made it to state in track."
In a similar vein, the New Holland-Middletown band director, Kirsten Larson -- not related to Peggy Larson, the director at LJHS -- said that this year she has only one eighth-grader. That student, Kirsten Shelby, who plays the trumpet and is in choir, is a member of Beta Club, which is akin to honor roll in their school district.
Similarly, the WLB band director said she has two eighth-graders in her band, and both are in the high honor roll.
The above academic and extracurricular achievements are an excellent reflection of the caliber of students who will be playing and singing at the Logan County Music Festival on Thursday. The students' families, teachers and music directors proudly welcome all to come, listen and applaud these budding musicians.
[By NJERI MWEDE BERE]
Dr. Bere, associate professor of social sciences at Lincoln Christian University, is proud parent of an LJHS band student, Kena Bere.