As Shuff spoke with each person, he ended each meeting with a request to pray with and for the client.

Shuff has been running the local chapter of Salvation Army since December. He was first appointed as an interim director and was officially given the position of director a few weeks later.

Shuff said he is settling into his position and felt like it was time to talk about what was going on at Keest Center and what Salvation Army is doing in the community.

Shuff said that right now the work Salvation Army is doing involves helping clients get assistance with water bills, Ameren payments and some rental assistance.

Illinois American Water and Ameren both have their own assistance programs that will give account credits to people who are behind on their bills. Shuff serves as the intake person for those programs.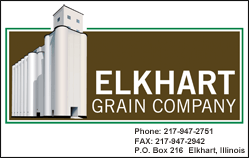 He said Ameren's program is not the same as the LIHEAP program that can be applied for at Community Action. Instead, the money used comes from the Warm Neighbors Cool Friends program administered by Ameren.
Shuff said there is a box to check on the monthly Ameren bill if customers would like to give $1 to the program. When they say yes, $1 from their payment each month is placed into the Warm Neighbors Cool Friends fund.
When clients come to Salvation Army for this assistance, they do have income guidelines they have to meet. Clients have to fill out information about the people in the household and their sources of income.
Shuff said the assistance is available to those who do not qualify for LIHEAP because they are what are often called the "between the cracks" clients. They make too much to be considered in poverty according to federal guidelines, but not enough to support themselves and their household. Shuff said the income guideline is that their wages must equal 150 to 200 percent of poverty level.
Also, the client has to have made a good-faith payment to the utility. Shuff said they can bring records of a recent payment, or if they haven't done that, they will need to make a payment and bring in proof that they did so.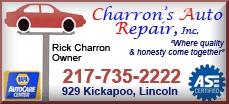 Finally, the payments can be applied for twice per year: once for the winter heating months and once for the summer cooling months.
Shuff said the program for Illinois American Water is similar, and again, the money is not state or federal grant money; it comes through the water company. The water company program does have different rules and restrictions. Shuff said the best piece of advice he can give to anyone in trouble is to come and see him before their water is shut off.
In addition to intake for financial aid, there is also a food pantry and a clothing pantry at the Keest Center.
Shuff said the food pantry is not well-stocked right now, and what is on hand would probably be best used in serving clients of the shelter.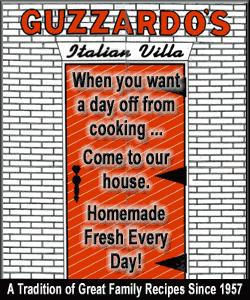 This is an area where Shuff would like to expand.
"We have four freezers in the basement and a lot of room," he said.
However, Lincoln and Logan County are blessed with a number of food pantries, from Community Action to the Lincoln/Logan County Food Pantry and some at local churches as well.
Shuff said what he would like to see come about someday is a system where Salvation Army could assist in storing food for use by the other pantries. He said right now there are food banks to the north and east of Lincoln. Their stockpiles are available to local pantries. Shuff said it is a thought that isn't fully developed yet, but what he would like to see is a way in which the Salvation Army could work between the food banks and local pantries to make food more readily available to those in need in Logan County.
The clothing pantry, on the other hand, is very well-stocked right now. Shuff said the area designated as the downstairs dining room and one sleeping room upstairs are packed with clothing for children and adults. In addition, toys of a wide variety are available that clients can take for their children at any time.
Shuff said the assistance offered by Salvation Army is not intended to be a handout, but rather a "hand up." He explained the goal is to help people get to the point where they are taking care of themselves.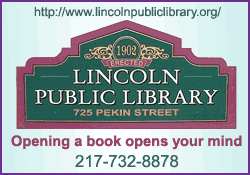 He added that the Salvation Army goal also extends to taking care of the client's spiritual needs.
"I have served as a pastor for many years," he said. "For me it is second nature to want to talk to people about God and to pray with them about their situations."
It is Shuff's belief that if a family can move forward in their personal lives and move forward in their relationship with God, then the results will be remarkable.
The Keest Center is open Monday through Thursday from 9 a.m. to 1 p.m. Shuff said because he is the only one there most of the time, these hours can change. He keeps a schedule posted on the front door of the building for when he has to be out of the office to attend community meetings.
___
This concludes Part 2 of a series. In the next segment, Shuff will answer an often-asked question: Is the Keest Center a homeless shelter?
[By NILA SMITH]
Previous article in series