A light drizzle and wind greeted the players as they took the field to begin stretching, but the rain came down harder and temperatures dropped as the Redbirds completed their workout in helmets, jerseys and shorts. Head coach Brock Spack cautioned his players to play against the strong winds Tuesday in their first workout and was pleased to see how they fought off the rain and cold Thursday.

"We've had such nice weather here the last month or so that I think we all got spoiled," Spack said. "It's still spring, and we are bound to have to play in some rainy, cool and windy conditions. I liked how the players kept their concentration today and played through it and got their work in. At this point, without the pads on, it's all about repetition and technique, and I think the focus was there today."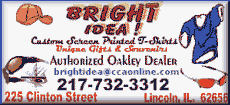 It didn't take long for the footballs to get slick during one-on-one drills with the quarterbacks, receivers and defensive backs, which caused some errant throws early on. The Redbird quarterbacks adjusted quickly and made some nice connections, including a long touchdown pass from Cameron Meredith to Scott Kuehn.
From there, they moved into the 7-on-7 drill, and short, quick connections were the name of the game. Senior Matt Brown found his favorite target in senior Tyrone Walker for a couple of first-down gains and also connected with Lechein Neblett on his first series. Meredith then found Chick Chatham for three straight completions on his rotation to give the first- and second-stringers a perfect start to the drill.
Brown's second series wasn't as easy, as senior middle linebacker Mike Zimmer greeted him with an interception on his first attempt, and ensuing attempts to junior Jordan Neukirch were unsuccessful. Chatham continued to show his playmaking ability with receptions later in the drill from Justin Lane, and Tyler Lovgren capped off the drill on a high note for the defense with an interception return for a touchdown on a tipped pass from Adam Pittser.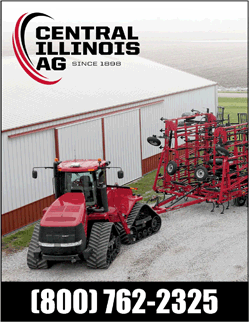 The 30-minute team session appeared a bit livelier on day two, with a lot more chatter on both sides of the football. Darrelynn Dunn ripped off a big run early to set the tone, and Jonathon Miller had a pair of solid rushes. The early offensive effort was put to a stop when Nate Palmer sacked Justin Lane for a big loss.
Following a long completion down the far sideline from Brown to Neblett, Will Davis recorded his first sack of camp, and he was followed up a few plays later by Colton Underwood and Shelby Harris, who combined for the third sack of the drill. Safety Ezra Thompson capped off the impressive drill for the defense with a pass breakup and near interception on the final play before practice ended.
ISU will wrap up its first week of workouts and have its first fully padded workout at Hancock Stadium beginning Saturday at 11 a.m.
[Text from file received from Illinois State]