"I am extremely pleased to introduce John Groce as our men's basketball coach," Thomas said. "It became very clear during the process that John is a terrific fit at the University of Illinois. He has won at a high level wherever he has coached, and he has some great mentors. His Ohio team made a great run to the Sweet 16 during the current NCAA tournament, taking a No. 1 seed into overtime in their final game last Friday. John has recruited and coached at the highest level, and I have no doubt he will be an outstanding leader for the young men in our basketball program."

Groce (pronounced Gross) comes to Illinois after four seasons as head coach at Ohio University, where he led the Bobcats to an 85-56 overall record as well as Mid-American Conference tournament titles and NCAA tournament appearances in 2010 and 2012.
Ohio was the story of the year's tournament, advancing to the Sweet 16 as a No. 13 seed with victories over No. 4 seed Michigan and No. 12 seed South Florida. The Bobcats finished just short of the Elite Eight, falling to top-seeded North Carolina in overtime in the regional semifinal. This year marked just the second time in Ohio's school history and the first since 1964 that the Bobcats won multiple games in the NCAA tournament. Ohio finished the 2012 season with a school-record 29 wins and was known for its pressure defense, ranking second nationally in turnover percentage and third in steals percentage.
Groce has recorded three wins during his last two NCAA appearances, as Ohio also made noise in the 2010 tournament. Playing in the school's first NCAA tournament game in five seasons, the Bobcats received a No. 14 seed and defeated No. 3 seed Georgetown. With the 2010 and 2012 NCAA performances, Ohio became just the sixth school ever to win tournament games as both a 13 and 14 seed.
"I am thrilled to be the basketball coach here and feel like this is a once-in-a-lifetime opportunity for our family," Groce said. "The Midwest background and values we share makes the University of Illinois a perfect (fit) for us, and we're looking forward to making an impact on the basketball court as well as in the Champaign-Urbana community."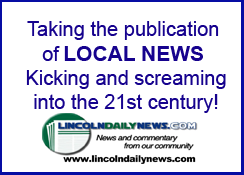 The 40-year-old Groce has a total of 19 years in the coaching profession and has been part of teams that have made 16 postseason appearances. His record in 15 years as an assistant was an impressive 349-156, giving him a combined record of 434-212 over his 19 years.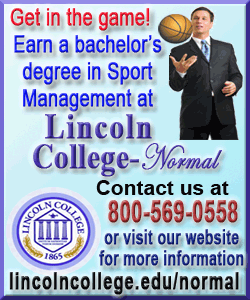 Groce earned his first head coaching job at Ohio, following four seasons on Thad Matta's staff at Ohio State, 2005-08, the first two as assistant coach and last two as associate head coach. During Groce's time in Columbus, the Buckeyes amassed a record of 105-35, advanced to the NCAA championship game in 2007 and second round in 2006, claimed back-to-back outright Big Ten championships in 2006 and 2007, and won the NIT in 2008. Groce played a key role in recruiting many of the top players at Ohio State and was named Rivals.com's 2006 National Recruiter of the Year.
In all, Groce spent eight years as an assistant under Matta. Prior to his time at Ohio State, Groce served three years on Matta's staff at Xavier, 2002-04, and one season at Butler, 2000-01. The Musketeers went 78-23 and made three straight NCAA appearances, advancing to the second round in 2002 and 2003 and the Elite Eight in 2004. Xavier also won consecutive Atlantic 10 titles in 2002 and 2003. Butler, meanwhile, went 24-8 and won a conference crown in 2001 while also advancing to the second round of the NCAA tournament.
Groce entered the Division I coaching ranks as a member of Herb Sendek's staff at North Carolina State from 1997-2000. The Wolfpack went 73-58 overall and advanced to the NIT in each of the four seasons Groce was in Raleigh, including a trip to the semifinals in 2000.
Groce got his start in coaching as an assistant at his alma mater, Taylor University, an NAIA school in Upland, Ind. Groce spent three years on Paul Patterson's staff, 1994-96, helping lead the Titans to a 69-32 record and a pair of trips to the NAIA national tournament. Groce played for Patterson for three years, 1991-93, before transitioning to a student assistant role as a senior. Taylor compiled a 90-16 record and made three trips to the NAIA tournament during Groce's playing career, including a 1991 NAIA Final Four appearance during his freshman season.
Groce earned a bachelor's degree in mathematics from Taylor in 1994. John and his wife, Allison, have two sons, Conner and Camden.
___
(See text of interview with new coach John Groce and Mike Thomas, director of athletics.)
[Text from file received from University of Illinois]