State officials pass the buck during review of DHFS audit

Send a link to a friend
[March 30, 2012] SPRINGFIELD -- Illinois lawmakers wanting to know who was accountable for mistakes made in awarding health insurance contracts heard administration officials pass the buck -- rather, 6.6 billion bucks -- during a meeting Thursday of the Legislative Audit Commission, according to state Sen. Bill Brady, R-Bloomington.
"This is a nearly $7 billion procurement that deals with the health care of the people who work for the state, and have worked for the state," Brady said. "The governor and his Office of Management and Budget have questions they need to answer about why certain memos were ignored and why they continued along a line that cost the state money and put at risk the people who depend on state health insurance."

A March 8 report by Bill Holland, state auditor general, blasted the Illinois Department of Healthcare and Family Services for its handling last year of a five-year, $6.6 billion contract to the state's largest insurer to administer HMO plans for state employees.

"After reviewing the auditor general's report earlier this month, I immediately called for a meeting of Legislative Audit Commission to address the apparent failure of the current administration to comply with the procurement code and provisions of the Ethics Commission," said Brady, who is an Audit Commission member.
During the hearing yesterday, Audit Commission members asked DHFS officials what had gone wrong during the process of selecting vendors for state-administered HMO and OAP insurance coverage. During the discussion, it became evident that different officials had different interpretations of the Illinois law detailing oversight of the procurement process.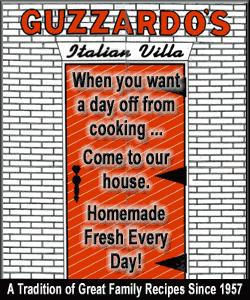 "Unfortunately, what we heard today boiled down to state officials passing the buck. Neither DHFS nor the Executive Ethics Commission seems to be clear on who has the ultimate authority and responsibility for the mistakes made in this very important process, which affects thousands of state employees," Brady said.
The 44th District senator said he will continue to work with legislative leaders, the Audit Commission, the Department of Healthcare and Family Services, and the Executive Ethics Commission to clarify the statutes and improve the process by which vendors are selected.
"Clearly, things were done wrong. There are a lot of issues that remain to be resolved, some statutory, so this does not happen again. We will continue to monitor this process and find the circumstances that need to be addressed," Brady said.
[Text from file sent on behalf of Sen. Bill Brady by Illinois Senate Republican staff]
Previous related article