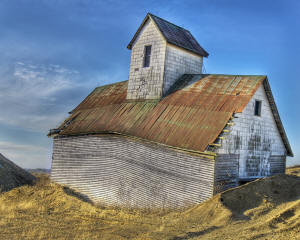 Lincolnite in the culture spotlight this weekend
Photos by Randy Washam featured at Lincoln Art Institute

Send a link to a friend
[March 30, 2012] Spring time, busy time; there's always so much to do as the weather gets better. But this weekend, you might consider changing your go-do-done schedule and take a few minutes to just "be."
There's a special opportunity this weekend to help you cultivate that sense of being. The Lincoln Art Institute and Think Tank will open its doors for a few hours on Saturday, from 1 to 4 p.m.

The open house will feature a local artist. Some people may even be surprised to recognize this person. But if you are a contractor, you would likely recognize Randy Washam from Hundman Lumber, now Alexander Lumber.

Washam rekindled his passion for photography a couple of years ago and has since created a significant and diverse portfolio.

Washam's photo journaling began in his junior high days with shooting and developing his own 35 mm camera shots.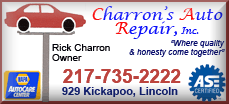 Today, he uses a combination of photo techniques, digital cameras and software to create works that make the viewer wonder if they are seeing a photo or a piece of art.
Washam's landscapes and scenery pop with rich, vivid tones as though they are alive. Some of his historic sites and buildings will be familiar to local residents. But it might be his motorcycles and special vehicle photos that most reflect this artist's talent. He also does portraits, business photo art and more to order.
In addition to works by Washam, the Art Institute's 1,500-square-foot gallery features a variety of artworks in various mediums by select artists. The eclectic mix includes internationally known artists, even a Picasso.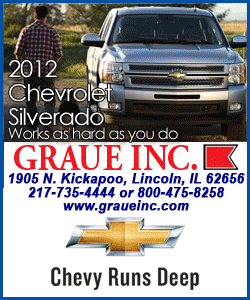 While it may be necessary for you to be busy doing, going and getting this weekend; hopefully you'll find some time to stop in at the open house to rest your mind and nurture your soul. Art is for a human's being.
Tobey Prang with his wife, Polly, own and operate the Lincoln Art Institute and Think Tank. Newer to the community, the couple is looking forward to making many new friends and engaging in culture together in central Illinois.
For more information on this or future showings, call 217-651-8355.
Lincoln Art Institute and Think Tank is located next to the post office, at 112 S. McLean St.
To see a preview of Randy Washam's works, you can go to his website, www.randywasham.com
[LDN]