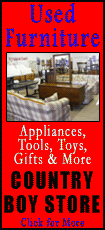 ISU (19-13, 5-1 MVC) enters the pivotal conference series on a four-game winning streak, after sweeping Wichita State last weekend at Marian Kneer Stadium and downing the Huskies 5-0 Tuesday in DeKalb. Junior Jhavon Hamilton led Illinois State with a 3-for-4 performance at NIU, including her fourth home run of the season, while sophomore Sara Bradley finished 2 for 4 with a solo homer and a pair of RBIs. In the circle, senior Megan Warner earned her first shutout of the season, scattering eight hits and striking out three in the complete-game effort.

This weekend's matchup between the Redbirds and Salukis (18-8, 5-1 MVC) will feature the league's top offense against one of the Valley's best pitchers. Southern Illinois enters the series with a league-best .316 team batting average and 25 home runs. ISU will counter SIU's potent offense with senior pitcher Jordan Birch, who leads the league with 11 wins, ranks second for strikeouts (105) and opponent batting average (.199), and is fourth with a 2.02 ERA.
"This is a different-looking Southern Illinois team than we have seen in the past," said head coach Melinda Fischer. "They have always had a strong offensive team, but this year, that is really their strength. Their offensive power is definitely going to be a concern for us. We need to make sure we show up in the circle, play a great defensive game and put some runs on the board ourselves."
The Illinois State offense is led by sophomore Laura Canopy, who is hitting a team-best .354, boasts a .485 on-base percentage and has reached in 11 straight contests. Hamilton and senior Lizzie Andrews are also hitting over .300, with averages of .327 and .326, respectively. Junior Elizabeth Kay leads ISU with five home runs and is tied for the team lead with 18 RBIs. In the circle, the Redbirds have a team ERA of 3.33. In addition to Birch's 11-8 record, Warner is currently 7-4 with a 3.92 ERA and 36 strikeouts in 75.0 innings.
Offensively, the Salukis have a pair of players hitting over .400 in Mallory Duran-Sellers and Meredith Wilson. Wilson leads the squad with a .414 average and is tied for the team lead with seven doubles. Duran-Sellers is hitting at a .413 clip with four doubles and four homers, in addition to her 25 walks, which is second-most in the Valley. Four other SIU players are hitting over .300, including Allie VadeBoncouer, who is tied atop the Valley list with six home runs and ranks second in the league with 29 RBIs. VadeBoncouer also leads the conference with a .682 slugging percentage, .556 on-base percentage and 14 hit by pitches.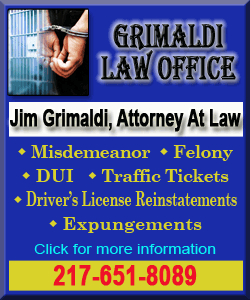 "Duran-Sellers is a phenomenal player," Fischer said. "She is someone that will be recognized as a potential player of the year in the Valley. She does a lot. She sets the table with her bat, she can steal some bases, and she is great in the outfield. She gives SIU a lot of weapons and utilizes her abilities extremely well to get that team going."

SIU's potent offensive attack has made up for some struggles in the circle, as the Southern Illinois pitching staff has a team ERA of 4.60. The three-pitcher rotation includes a pair of freshmen in Katie Bertelsen and Alyssa Wunderlich along with junior Brittney Lang. Wunderlich is 7-1 in the circle with a team-best 3.23 ERA. She has recorded just 16 strikeouts in 52.0 innings, and opposing hitters are batting .284 off the righty. Bertelsen is 7-4 on the year with a 4.91 ERA and leads the team with 67.0 innings pitched. Lang has been the top strikeout pitcher for SIU with 32 in 53.0 innings of work. She is 4-3 in the circle with a 5.55 ERA.

Illinois State and Southern Illinois have met 117 times on the softball diamond, and ISU leads the all-time series 64-53. The Redbirds took two of three from the Salukis last season, including a dramatic, come-from-behind victory in the series finale, where ISU plated three runs in the bottom of the seventh for a 5-4 win. In the last 10 meetings, the series is tied 5-5.
[Text from file received from Illinois State]