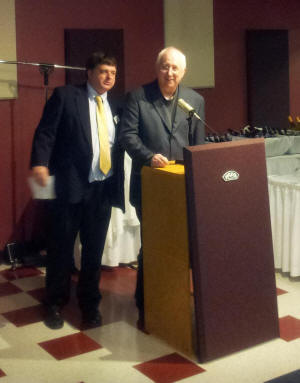 Mount Pulaski's Karl Scroggin retires from WUIS

Send a link to a friend
[March 31, 2012] SPRINGFIELD -- WUIS-FM 91.9 Public Radio of the University of Illinois at Springfield gave its longtime classical music director, Karl Scroggin of Mount Pulaski, a classic retirement send-off Thursday with several extremely complimentary speeches by WUIS staff and former staff. The reception was complete with shrimp kabobs, a bartender service of wine in glass stemware and a chef on duty cutting delicious prime rib for sandwiches.
For nearly 30 years, Scroggin has delighted and educated WUIS listeners with his seemingly bottomless knowledge of classical music. His widespread classical fan club tunes in religiously to relish the themes in his delivery of classical music during his daily morning programs.

Even listeners from out of state have been able to hear him and other WUIS programs via the new streaming technology -- as far as Juneau, Alaska, reports Sam Bertoni, who was a classmate of Karl's older brother, Michael, in the mid-

'60s. Unfortunately, Michael wasn't on hand for his brother's send-off, having paid the ultimate price in serving his country in Vietnam many years ago.

On Thursday, 100 or more well-wishers stopped by to wish Karl a bon voyage in his retirement, hoping to hear him in future substitute performances when called upon.

A WUIS online description of Karl serves as a lasting tribute to him:

"For 20 of the last 30 years, classical music enthusiasts have welcomed the soft and quiet demeanor of WUIS host Karl Scroggin. The calming tenor (more of a baritone, really) of his voice, coupled with the encyclopedic detail in which he can discuss his musical selections, has earned both Karl and WUIS widespread respect throughout the classical music community."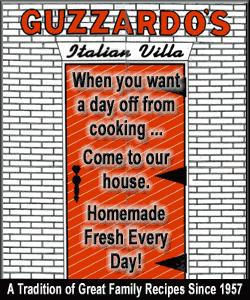 Bill Wheelhouse, general manager of the station, orchestrated the event, culminating with a presentation to Scroggin by the station staff of a complimentary pass to the Chicago Symphony Orchestra with an overnight stay in the Palmer House.
___
For more information:
http://www.wuis.org/programs/classics.html.
[Text from file received from Phil Bertoni]