Free seminar at Springfield Memorial on celiac disease, gluten-free diets
Send a link to a friend
[May 03, 2012] SPRINGFIELD -- A free educational seminar, "Is Gluten-Free for Me? Understanding Celiac Disease," will be presented on May 21 at 5:30 p.m. in the Wedeberg Conference Center at Memorial Medical Center.
The seminar will feature area experts who will discuss celiac disease, a digestive disorder that damages the small intestine and interferes with the absorption of nutrients from food. People with celiac disease cannot tolerate gluten -- a protein in wheat, barley and rye.

Participants will learn about gluten-free diets, how to read food labels and how to avoid complications in their diets.

The speakers are Haikaeli C. Mziray-Andrew, M.D., pediatric gastroenterologist, Southern Illinois University School of Medicine; Sibyl Y. Cox, pediatric dietitian, SIU School of Medicine; and Gayle Jennings, registered dietitian, Memorial Medical Center. They will be available to answer questions.

Prometheus Laboratories will sponsor free screenings for celiac disease for those who qualify. To qualify, participants must have a first-degree relative diagnosed with celiac disease or another autoimmune disorder and have eaten gluten regularly prior to the screening.
Dublin Pub, Mama's Bakery and Gluten Free at Last will provide gluten-free foods to sample. Door prizes and educational materials will be available.
To register, visit MemorialMedical.com or call Memorial's Healthline at 217-788-3333. Seating is limited to 150 participants, and early reservations are recommended.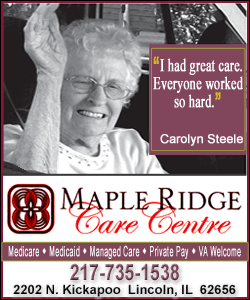 Doors open at 5 p.m., and speakers begin at 6 p.m. The event will conclude at 8 p.m.
The Wedeberg Conference Center is on the hospital's lower level near its main entrance. Memorial Medical Center is at 701 N. First St. in Springfield.
Friends of Memorial, Memorial Medical Center and SIU School of Medicine are sponsors of the seminar.
[Text from file received from Memorial Medical Center]