Among those winning awards were D. Leigh Henson for "The Town Abraham Lincoln Warned: The Living Namesake Heritage of Lincoln, Illinois"; Steven Schumacher, honored as an Olive Foster Teacher of the Year; and Anna Sielaff, winner of the War of 1812 Student Scholarship. (See related article.)

Awards were presented in several categories: Publications, Scholarly and Other; Public Programming, Educational and Exhibitions; Ongoing Newspaper Columns and Periodicals; Multimedia Productions; Special Projects; and Collections Preservation. The society also awarded four "Lifetime Achievement" awards to individuals who have made outstanding contributions to "preserving, promoting, and commemorating Illinois history" in their communities.

"These awards acknowledge the highest individual and institutional achievement in historic preservation, history publications and public education through exhibitions and programming," said William Furry, executive director of the Illinois State Historical Society. "Through its awards programs the ISHS recognizes the extraordinary commitment of our historical societies, museums, and public and academic historians to articulate the Prairie State narrative in a state, national and global context, and to give meaning and depth to the Illinois experience. We extend a hearty 'congratulations' to all our award recipients."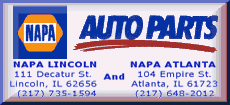 ___
Lifetime Achievement:
Dr. Wayne C. Temple, Springfield

Dr. Joseph Weber, Edwardsville

Franklin DeLaine Donaldson, Effingham

Diana Dretske, Wauconda
Olive Foster Teachers of the Year:
Steven Schumacher, Zion Lutheran School, Lincoln
Donald A. Barbour, Urbana Middle School
Joshua Bill, Waukegan High School
War of 1812 Student Scholarship:
Anna Sielaff, Zion Lutheran School, Lincoln
"How Did the Edwards Trace Influence Eventual Settlement in Central and Southern Illinois?"
Russell P. Strange Book of the Year Award:
"Illinois in the War of 1812"
Gillum Ferguson
University of Illinois Press, 2012
Malkovich Award for Young Museum Professional:
Laura McDowell
Mitchell Museum of the American Indian
Publications:
"Nobody Calls Just to Say Hello"
Philip J. Rock and Ed Wojcicki
Southern Illinois University Press, 2011
Superior Achievement

"The Rise of Chicago's Black Metropolis, 1920-1929"
Christopher Robert Reed
Superior Achievement

"The Town Abraham Lincoln Warned: The Living Namesake Heritage of Lincoln, Illinois"
D. Leigh Henson
Certificate of Excellence

"The Muse in Bronzeville: African-American Creative Expression in Chicago, 1932-1950"
Robert Bone and Richard A. Courage
Superior Achievement

"Chicago's First Urban Indians -- The Potawatomi"
John N. Low
Superior Achievement

"Come and Get It! McDonaldization and the Disappearance of Local Food"
Robert Dirks
Certificate of Excellence

"Illinois: A History in Pictures"
Gerald A. Danzer
University of Illinois Press
Superior Achievement
Publications, Other:
"My Dear Aunt Martha: A 19th Century American Epic from the Letters of Those Who Lived It"
Barbara J. Shave
Certificate of Excellence

"Building a Lasting Dream, 1909-2009: The History of the Rockford Park District"
Webbs Norman
Certificate of Excellence

"Greetings from Starved Rock"
Jim Ridings
Award of Merit

"Soldiers with Picks and Shovels: The CCC Camp at Carlinville, Illinois"
Tom Emery
Certificate of Excellence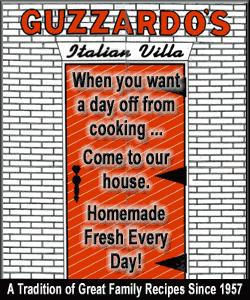 Ongoing Newspaper Columns:
"Illinois in the Civil War"
Tom Emery
Superior Achievement

"Pages from the Past"
Bill Kemp
Bloomington Pantagraph
Superior Achievement

"Springfield History"
Tara McClellan Andrews
Illinois Times
Superior Achievement

"Law and Public Policy"
Ann Lousin
Chicago Daily Law Bulletin
Certificate of Excellence

"Illinois Law History"
John Flynn Rooney
Chicago Daily Law Bulletin
Certificate of Excellence

"The Spirit Among Us"
Marlene Gantt
The Rock Island Argus
Certificate of Excellence
Ongoing Periodical:
Springhouse Magazine
Gary and Judy DeNeal
Superior Achievement
Multimedia Productions:
"Constant Motion: The Job of Railway Post Office Clerks"
Cindy Rich, Eastern Illinois University's Teaching with Primary Sources program
Superior Achievement

"Illinois Stories"
Producer Mark McDonald, Executive Producer Dr. Jerold Gruebel
Network Knowledge, PBS for West Central Illinois
Superior Achievement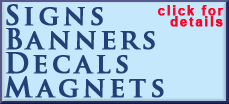 Public Programming, Educational
Naperville Heritage Society
"On the Road 2011 Walking Tour"
Superior Achievement

Grayslake Historical Society
"Reminisce"
Certificate of Excellence
Public Programming, Exhibitions
Naperville Heritage Society
"North Central College: 150 Years -- A Promising Start"
Certificate of Excellence

Elk Grove Historical Museum
"The Doctor is In: A History of Medicine in Elk Grove Village"
Superior Achievement

Lewis University History Center/Lewis University Library/Gaylord Building
"Lines and Shadows: Discovering the Adelmann Collection"
Certificate of Excellence

Erin Hughes/Evanston History Center
"A Curious Patchwork of Evanston Treasures"
Superior Achievement

Galena-Jo Daviess County Historical Society
Creative Partnership
"Leveraging History and Dollars: Images of Grant, the Soldier"
Superior Achievement

Vespacian Warner Library
"The Civil War: A Soldier's Journey"
Superior Achievement

Lincoln Log Cabin State Historic Site
"Enduring Legacy: The Civilian Conservation Corps in Coles County, 1935-1941"
Certificate of Excellence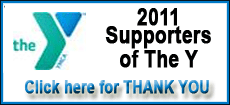 Special Project:
Naper Settlement/Naperville Heritage Society
"On the Road: 2011 Summer Guidebook"
Superior Achievement
Collection Preservation:
The Campbell Center for Historic Preservation
Superior Achievement
[Text from file received from Illinois State Historical Society]