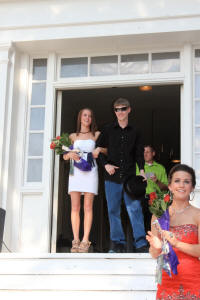 Before a new king and queen can be announced, the crowd is introduced to the 2011 king, Paul Stoltzenburg, and Megan Griesheim, the 2011 queen.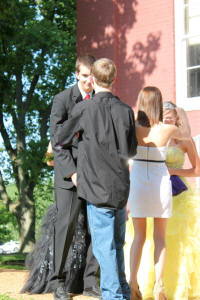 The new king and queen will be Mark Foley and Allison Haley! The retiring king and queen happily pass on the hat and crown to the newbies.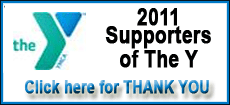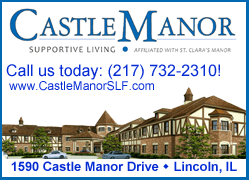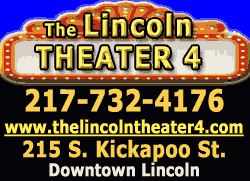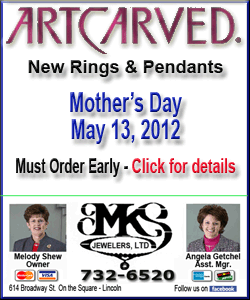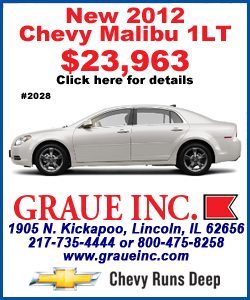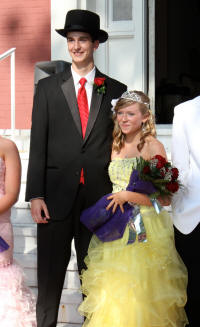 Forever with a spot in the Mount Pulaski school history books are the 2012 prom king and queen, Mark Foley and Allison Haley. Mark is the son of Bob and Sharon Foley of Mount Pulaski, and Allison is the daughter of Jeff and Tricia Haley of Chestnut.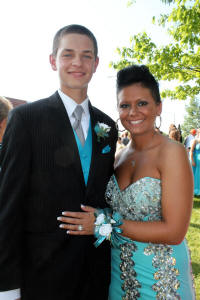 Michael Lowery and the lovely Rachel Durchholz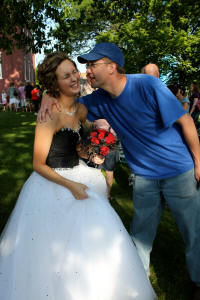 Joe Olson tries to get a little kiss from his daughter, Maggie Olson.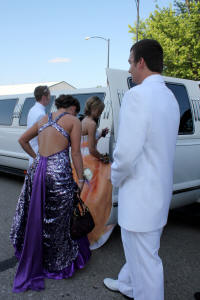 Of course, there were limos to take the prom guests to their out-of-town eating destinations.