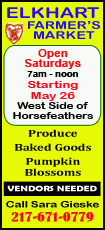 Swiss drugmaker Roche Holding AG said Monday it has halted testing of its dalcetrapib, which the company had hoped would become a blockbuster, with eventual annual sales of more than $1 billion. The drug was in expensive late-stage patient testing as a treatment to raise HDL, or so-called good cholesterol, in heart disease patients.
Basel-based Roche said it decided to pull the plug on the recommendation of its independent data and safety monitoring board after an interim analysis, in a study called dal-OUTCOMES, found no "clinically meaningful" benefit.
The best-known drug in that class, called CETP inhibitors, was Pfizer Inc.'s torcetrapib. It was scrapped five years ago due to safety problems. Merck & Co. and Eli Lilly and Co. both are developing drugs in the class. Merck's anacetrapib is in a huge late-stage study, and Lilly's evacetrapib will soon begin late-stage testing.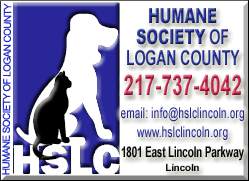 The CETP class once was seen as successors to the heavily advertised cholesterol-lowering statins taken by tens of millions of people to prevent plaque from building up in arteries and later triggering heart attacks and strokes. Those drugs, which collectively have racked up hundreds of billions of dollars in sales but mostly have generic competition now, include Lipitor and Crestor, plus the older drugs Zocor, Mevacor and Pravachol.
Testing of CETP inhibitors has been among the most expensive drug development programs even though not everyone was convinced they were a good bet, Bernstein Research analyst Dr. Tim Anderson noted Monday.
"Experts in the field of cholesterol management have remained uncertain about the general approach of raising HDL-cholesterol through CETP inhibition. Investors have also remained cautious," Anderson wrote to investors Monday.
Roche, the sixth-biggest drugmaker globally, said that two other late-stage studies of its dalcetrapib have been completed and three other studies were ongoing. Still, the company decided to terminate the drug's entire testing program.
"While we have always stated that dalcetrapib is a high-risk project, we are disappointed by the fact that this drug didn't provide benefit to the patients in our study," Dr. Hal Barron, Roche's chief medical officer and head of global product development, said in a statement, adding that Roche has a robust pipeline and is committed to developing new heart medicines.
Merck spokeswoman Pam Eisley said the company "remains confident in our development program for anacetrapib." A huge study called REVEAL that started last spring is enrolling 30,000 patients to see whether anacetrapib prevents heart attacks and strokes when added to a statin. Results aren't expected for several years. Another late-stage anacetrapib study already completed found it boosted good cholesterol by well over 100 percent and lowered bad cholesterol about 40 percent.