Glass recycling collection returns
Send a link to a friend
[May 08, 2012] Logan County residents will again have the opportunity to recycle glass containers through the cooperative efforts of the Logan County Joint Solid Waste Agency, the Lincoln Womanís Club, Verallia Saint-Gobain Containers and the Logan County Fair Association. A monthly collection is scheduled for the second Saturday of each month from May through October. Glass will be collected from 9 a.m. till noon Saturday on the grounds of the Logan County Fair.
Recyclers should enter the fairgrounds using the Main Gate, off Postville Drive.

While glass collection is offered on a limited basis, it does have a positive impact in removing yet another item from the waste stream. Glass is not biodegradable, meaning it will not decompose over time. Glass can be recycled repeatedly. Since the programís inception in 2004, the glass recycling program has collected over 166 tons of glass locally.

Only container glass will be accepted for recycling, which means glass that originally held either a food or beverage product. Clear glass as well as amber, green and blue will be accepted. The glass recycling program does not accept light bulbs, fluorescent lights, window glass, mirrors, dishware, ceramics or CorningWare items.

Residents are asked to thoroughly rinse all glass containers. Lids as well as metal or plastic rings around the neck area of the container should be removed. Paper labels may be left on the containers.
Individuals are asked to follow the guidelines outlined, as one ceramic piece, one light bulb or a metal neck ring or lid can ruin an entire load of glass being processed for recycling. The glass recycling program reserves the right to reject any glass not meeting preparation guidelines.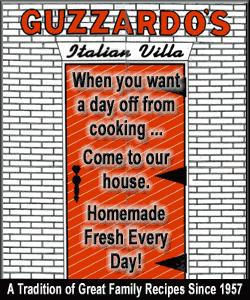 The Logan County Joint Solid Waste Agency does not accept glass at any of its recycling collection sites throughout the county. A collection will be canceled in the event of inclement weather.
Logan County residents expressed the desire to recycle glass, and the glass recycling program is the direct response of local government, area businesses and civic organizations to support local recycling efforts. For more information on local recycling activities, call 732-9636 or visit www.co.logan.il.us and select "Joint Solid Waste Agency."
[Text from news release received from Mitzi Rohlfs, coordinator of the Logan County Joint Solid Waste Agency]