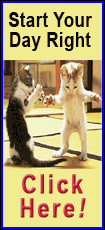 Muller, who was inducted into the Illinois State Athletics Percy Family Hall of Fame in 2009, replaces Tim Jankovich, who resigned from ISU a few weeks ago to accept a position at Southern Methodist.
"I stated at the beginning of this search that we were going to find the right fit for Illinois State University. During our very thorough process, Dan Muller emerged as that right fit," Friedman said. "After talking with several basketball people across the country. it was evident that Dan was the complete package, in terms of academics, recruiting, evaluation, player development, in-game coaching and game preparation. He also brings a strong coaching pedigree and a love for this institution and program. We are thrilled to have Dan back home to lead our men's basketball program."

Muller expressed his passion for Redbird basketball.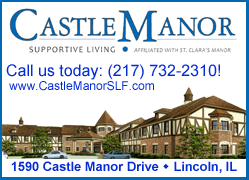 "I'm honored to be the head coach at Illinois State, and it is great to be back home," Muller said. "I have the fortune of coming back to the ISU campus to lead a group (of players) with high character and a lot coming back. I know Tim Jankovich very well, and they did a great job with this team, so not only am I coming back to a place that I love and a great basketball job, but to a great bunch of guys. If you put everything together, honestly, this is the ideal situation for me."
As a 12-year veteran of the Vanderbilt basketball program under former Illinois State head coach Kevin Stallings, Muller was regarded as one of the top assistant coaches in the country. As Vanderbilt's recruiting coordinator, Muller has spearheaded the program's recruiting efforts since 2006, which were the highest-rated recruiting classes in the history of the program.

Since 2006, the Vanderbilt men's basketball program has signed six four-star recruits and Rivals150 prospects, in addition to five-star recruit John Jenkins in 2009, the nation's leading high school scorer and a Parade and Reebok All-American.

During Muller's tenure, Vanderbilt had 18 players named to the All-SEC First Team and Second Team and a player named to the All-SEC Defensive Team three consecutive years (2010, 2011 and 2012).

Since Muller joined the Vanderbilt staff in 2000, the staff and team have accomplished seven 20-win seasons. Since 2003, Vanderbilt has been recognized nationally as a top 25 team in the Associated Press Poll for a total of 51 weeks. In 2007-08, Vanderbilt was ranked in the AP Top 25 for the most consecutive weeks in school history.

Muller's efforts, both on and off the court, helped propel the Commodores to being Southeastern Conference tournament champions in 2012, the Commodores' first conference tournament championship win since 1951. In addition, Vanderbilt appeared in six NCAA tournaments, including five in the last six seasons, and posted two Sweet 16 appearances.

In addition to his recruiting, scouting and on-court responsibilities, Muller directed the student-athletes' academic progress. During that time, Vanderbilt collected a 100 percent senior graduation rate and one of the highest APRs in NCAA Division I college basketball.

As a player, Muller guided the Redbirds to two regular-season and Missouri Valley Conference Tournament championships and four postseason appearances, including trips to the NCAA tournament in his final two seasons (1997 and 1998).

Muller ranks 10th in career scoring with 1,445 points, while leading the Redbirds to a 91-37 overall record, and he still owns the school record with 128-consecutive starts (every game of his career). Muller was also a two-time MVC Defensive Player of the Year and was named the MVP of the Valley tournament as a senior.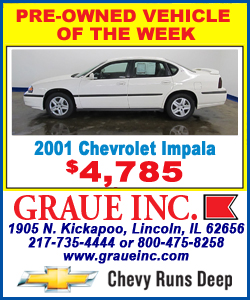 Off the court, Muller was just as successful. He was a two-time GTE Academic All-American and a recipient of the NCAA's Post-Graduate Scholarship. He also was named a Bone Scholar, the highest academic honor at ISU, and he is the only men's basketball student-athlete to earn the award.

After playing for the Redbirds, the Lafayette, Ind., native spent two years playing professionally, including a stint with the NBA's Vancouver Grizzlies.

Muller is a 1998 graduate of Illinois State University and graduated cum laude with a bachelor's degree in organizational leadership. He later earned his master's in business administration from the University of Florida in 2003. He is married to Melissa Muller and has one stepson, Sib.
What others say about Dan Muller:

Kevin Stallings, head basketball coach at Vanderbilt University

"Illinois State is getting the same thing that they got when Dan was a player. He will do all aspects of the job extremely well. He will bring a great energy level and a great passion to the team and to the program, much like he brought to the teams that he played on at Illinois State. Most of all, he brings the same pursuit of excellence and commitment to excellence that he had as a student-athlete, where he achieved not only the highest level of success in the classroom by being a Bone Scholar and an academic all-American, but also by setting several school records, many of which he still holds, and starting every game of his college career.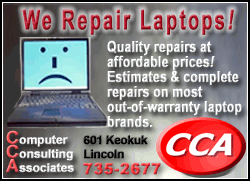 "I'm very happy for Illinois State and I'm very happy for Dan. He's worked hard for this opportunity and I think that the fans, the players, the program and the administration will be very, very pleased and feel very fortunate to have him as their head coach."

Matt Painter, head basketball coach at Purdue University

"Dan Muller will do an outstanding job as head coach at Illinois State. He's learned the game as both a player and assistant under one of the best coaches in America in Kevin Stallings. He'll be a great representative of his alma mater for years to come."

Roy Williams, head basketball coach at University of North Carolina

"Dan Muller is an outstanding choice for Illinois State. He was a great player there and will also be a great coach. He has the entire package a head coach needs, and I'm sure the Illinois State fans will enthusiastically welcome home one of their own."

Shaka Smart, head basketball coach at Virginia Commonwealth University

"Dan Muller has the entire package as a basketball coach. He excels in recruiting, teaching the game, game planning and most importantly, relationships. He will be hugely successful at Illinois State."
[Text from news release received from Todd Kober, associate athletics director, athletics communications, Illinois State University]