Incident: Double-fatality traffic crash

Location: Interstate 55 southbound, milepost 124, Logan County

Date, time: May 8, 11:18 p.m.

Assisting agencies:

Illinois State Police, Logan County Sheriff's Department, Lincoln Rural Fire Protection District, Illinois Department of Transportation

Individuals involved:
Driver, Unit 1: female, 21, Chicago

Driver, Unit 2: male, 67, Fall River, Kan.
Narrative:
On May 8 at 11:18 p.m., the Logan County Sheriff's Department and Illinois State Police responded to Interstate 55 southbound at milepost 124 for a passenger vehicle stopped in the roadway. The vehicle was stopped in the right-hand lane of traffic with no lights on.

When Logan County deputies arrived on the scene, they observed a tractor-semitrailer and a Hyundai passenger car were involved in a traffic crash.
The Hyundai (Unit 1) was stopped southbound in the right-hand traffic lane for an unknown reason. The tractor-trailer (Unit 2) was traveling southbound in the right-hand lane and struck the rear end of the Hyundai. The truck-tractor drove over the Hyundai and pushed it across both the center lane and left lane of southbound Interstate 55 and through the guardrail. After traveling through the guardrail and the center median, the Hyundai came to rest on the inside shoulder of Interstate 55 northbound.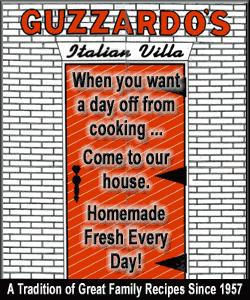 The driver of the Hyundai was not wearing her seat belt and was ejected from the vehicle. The truck tractor continued southbound through the median, down a steep embankment and into the creek bottom under Interstate 55. The driver of the truck tractor was also ejected from his vehicle. Due to the damage, it was undetermined if the driver of the truck tractor was wearing his seat belt. Both drivers were pronounced dead at the scene.
Names are being withheld pending notifications of next of kin.
An Illinois State Police crash reconstructionist investigated the scene. Traffic on Interstate 55 southbound was diverted for approximately five hours, and Interstate 55 northbound was reduced to one lane of traffic. No hazardous materials were present on the semitrailer.
Interstate 55 northbound and southbound will experience temporary lane closures for several hours during the day in order to remove the tractor-trailer from the scene.
[Illinois State Police District 9 news release]