[May 11, 2012]

Send a link to a friend
Havana was the site for training using unmanned aerial surveillance equipment on Oct. 15, 2011. This training marked the first time the FAA has authorized operation of unmanned aircraft outside restricted airspace. High winds prevented any launching of the planes.
Pictures by LDN
The aircraft is transported in parts and assembled on-site.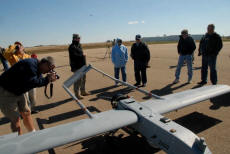 Unmanned aircraft is capable of taking pictures.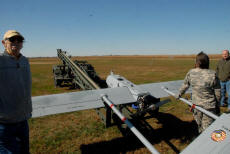 To get up to speed, the aircraft are launched.