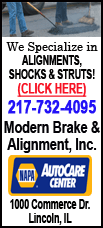 For more than four decades, Senior Corps volunteers have used their lifetime of skills and experience to meet community needs. Today more than 330,000 volunteers age 55-plus are serving through Senior Corps' three programs -- Foster Grandparents, Senior Companions and RSVP.

"At a time of increased need and declining resources, volunteers age 55 and over are stepping in to fill the gaps," said Wendy Spencer, CEO of the Corporation for National and Community Service. "Today, more than ever, communities need the talents and skills of all Americans to help move this nation forward. Senior Corps volunteers are delivering enormous social and economic benefits to our communities and demonstrating that service is good for the nation and those who serve."

In addition to helping others, older volunteers are helping themselves by living active, healthy lives through volunteering. A growing body of research points to mental and physical health benefits associated with volunteering, including lower mortality rates, increased strength and energy, decreased rates of depression, and fewer physical limitations. With nearly 1 in every 5 Americans projected to be age 60 or older by 2030, a great opportunity exists to engage older Americans in service to meet critical community needs, while contributing to longer, healthier lives.
"As the leading edge of the boomer generation reaches the traditional retirement age of 65, nonprofits and communities should be poised to take advantage of this extraordinary wave of human capital that has the potential to transform our nation," said Dr. Erwin Tan, director of Senior Corps at the Corporation for National and Community Service. "America's baby boomers are the largest, healthiest, best-educated generation in history, and they can leave an incredible legacy through service to others."

Last year, 337,000 Senior Corps volunteers served 96.2 million hours, making a difference in the lives of more than 700,000 elderly who received assistance to remain independent in their homes; and in the lives of more than 300,000 young people who received tutoring and mentoring that improved their academic performance, self-esteem and overall social behavior.

Last year 27,900 Foster Grandparents served as tutors and mentors for more than 232,300 children and youth with special or exceptional needs. A performance survey found that 81 percent of the children served by Foster Grandparents demonstrated improvements in academic performance; 90 percent demonstrated improved self-image; and 59 percent reported a reduction in risky behavior.

Supporting independent living.

Senior Companions enable tens of thousands of frail and elderly adults to live independently in their own homes by transporting them to medical appointments, shopping for groceries, assisting with bills and paperwork, and offering respite care. Last year 13,600 Senior Companions provided more than 12.2 million hours of service for 60,940 clients.

Meeting critical community needs.

More than 296,000 RSVP volunteers assist survivors of natural disasters, tutor and mentor children, improve the environment, conduct safety patrols, mobilize additional community volunteers, and provide business and technical expertise to nonprofits. In many communities, RSVP is the only program matching older volunteers with service opportunities. Last year RSVP volunteers provided 60 million hours of service through more than 65,000 organizations. These volunteers provided mentoring, academic and other service to more than 80,000 children and youth and helped more than 676,000 elderly to remain in their homes as long as possible.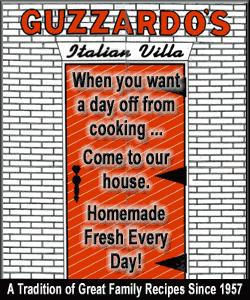 Supporting America's veterans. Senior Corps volunteers, many of whom are themselves veterans, provide counseling and other support to veterans and their families. In 2012, Senior Corps will dedicate more than 35,000 volunteer hours to our nation's veterans. Currently Senior Corps volunteers serve at 84 Department of Veterans Affairs facilities nationwide, and Senior Corps presence in such facilities will expand under a recently announced partnership with the Department of Veterans Affairs.
According to data from the Corporation for National and Community Service, 18.7 million older adults -- nearly a quarter of those 55 and older -- contributed more than 3 billion hours of service in their communities per year on average between 2008 and 2010. The yearly economic benefit of this service to the nation equals more than $64 billion.
With the theme "Making a Difference for Generations," Senior Corps Week highlights the powerful impact of volunteers age 55 and older and inspires others to get involved. The initiative recognizes that service by older Americans benefits everyone -- it helps volunteers by keeping them active, healthy and engaged; it helps our communities to have millions more skilled volunteers; and it helps our nation by saving taxpayer dollars and strengthening civic participation.
"During Senior Corps Week, as we celebrate the extraordinary contributions of older volunteers, let us also redouble our efforts to engage more 55-plus Americans in serving their communities," said Spencer. "Volunteering is a great way to stay active and healthy, learn skills, make friends, and experience the joy and satisfaction that comes from serving others."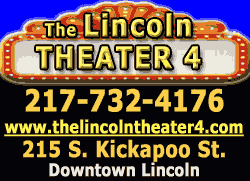 Locally, Community Action Partnership of Central Illinois coordinates the Foster Grandparent program, placing volunteers in local schools, Community Action Head Start classrooms and not-for-profit child care centers. In 2011, Foster Grandparents provided 72,748 hours of service to the service area administered by Community Action. As part of Senior Corps week celebrations, there will be a recognition dinner today (Friday) for local Foster Grandparents.
Foster Grandparent volunteers must meet income eligibility guidelines, and participants receive tax-free stipends for their volunteer time. Interested seniors and potential host sites should contact Paula Gregg at 217-732-2159, ext. 237.
Community Action Partnership of Central Illinois is a not-for-profit agency that serves Logan, DeWitt, Mason, Menard and Piatt and Fulton counties. In addition to LIHEAP, Community Action also provides the Foster Grandparent program, Head Start, Senior Transportation, Senior Meals, food pantry assistance, weatherization and more. Visit www.capcil.org for more information.
[Text from file received from Community Action Partnership of Central Illinois]