Old State Capitol mustering in participants for Civil War Medical Encampment Education Day June 8

Send a link to a friend
[May 12, 2012] SPRINGFIELD -- Young Civil War soldiers, doctors and aid workers are being recruited for the June 8 Education Day, the first event of the annual Civil War Medical Encampment, June 8-10, at the Old State Capitol State Historic Site.
Education Day is free and is an ideal individual, family or youth camp activity. Sessions are planned for 10 a.m. and 2 p.m., and each includes six interactive activities for all ages to help participants enjoy a Civil War history education experience.

The sessions are free but require reservations, which can be made by calling 217-558-8911 or emailing mike.burke@illinois.gov. This popular program fills up quickly, so those interested in taking part are encouraged to make reservations as soon as possible.

The annual Civil War Medical Encampment, sponsored by Memorial Medical Center, will kick off a summer schedule of "History Comes Alive" programming in downtown Springfield. This year's events, which focus on medical and health issues during the Civil War, will highlight the role of the Soldiers' Aid Society.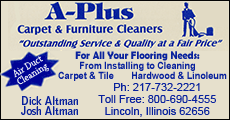 During the Civil War years, the Springfield Ladies' Soldiers' Aid Society often used the Illinois Capitol building as a base of operations. The society was formed in August 1861 to gather food, clothing and other supplies to aid Illinois soldiers, but especially the sick and the wounded. The sudden, huge expansion of the U.S. military had exceeded the government's ability to provide some types of clothing and other supplies, leading groups of volunteers across the nation to step in "to meet, in some degree, the obvious and unavoidable deficiencies."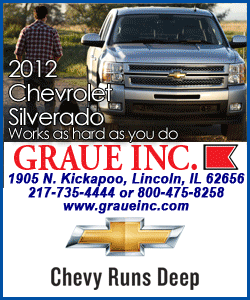 State officials strongly encouraged the efforts of the aid societies that were formed across Illinois and often allowed the Springfield women the use of the Capitol building for their activities. For months during 1862, members met in the Senate chamber to create clothing and bandage material for use in hospitals. The rotunda served as a collection point for donations of food, clothing and other necessities.
A complete list of Civil War Encampment activities is available on the Calendar of Events section of the Illinois Civil War website, www.illinoiscivilwar150.org, or follow the Old State Capitol on Facebook for the latest information.
The Old State Capitol State Historic Site, administered by the Illinois Historic Preservation Agency, is open from 9 a.m. to 5 p.m. seven days a week through Labor Day.
[Text from file received from the Illinois Historic Preservation Agency]