USDA seeks applications for grants to improve the quality of rural housing
Funding can be used to install or improve plumbing, provide access to people with disabilities, weatherize and repair homes in rural communities

Send a link to a friend
[May 14, 2012] CHAMPAIGN -- Agriculture Secretary Tom Vilsack announced last week that applications for grants are being accepted from public and nonprofit organizations to help low- and very low-income rural residents repair their homes. USDA does not provide funding directly to homeowners under this program.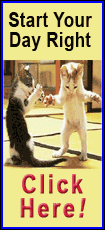 "These grants help limited-income rural homeowners make necessary repairs and improvements for safer, healthier and more energy-efficient dwellings," Vilsack said. "I strongly encourage all eligible organizations to apply for this funding."

USDA Rural Development is offering funds from the Housing Preservation Grant program to intermediaries such as town or county governments, public agencies, federally recognized Indian tribes, and nonprofit and faith-based organizations. Funds are then distributed as grants or loans to qualified homeowners or owners of multi-family rental properties or cooperative dwellings who rent to low- and very low-income residents.

Funds can be used to weatherize and repair existing structures, install or improve plumbing, or provide access to people with disabilities. The grants help bring job growth and stability to low-income communities while improving the living conditions of rural Americans.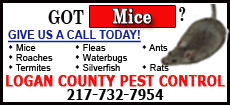 Last year USDA Rural Development awarded Housing Preservation Grant funding to the Western Illinois Regional Council, serving Fulton, Hancock, McDonough and Henderson counties; Southeastern Illinois Regional Planning & Development Commission, serving Saline and Hardin counties; Crosswalk Community Action Agency, serving Franklin County; and Shawnee Development Council, serving Alexander, Hardin and Pulaski counties. The grants totaled $215,243 and are leveraging another $871,000 in funds from state and local resources to help low-income homeowners make needed repairs and renovations.
"This funding not only helps homeowners, it benefits the community as well," said Colleen Callahan, Illinois state director for Rural Development. "Homes in good repair help to preserve property values and ensure the availability of respectable housing in rural communities."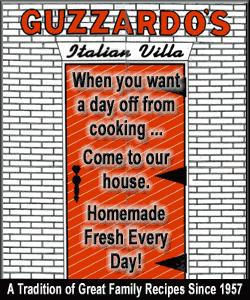 For fiscal 2012, USDA may award up to $4.1 million in competitive grants through the Housing Preservation Grant program. Applications are due June 25, 2012. For information on how to apply, see Page 27179 of the May 9 Federal Register or click on this link http://www.gpo.gov/fdsys/pkg/FR-2012-05-09/html/2012-11036.htm. Interested organizations in Illinois can contact Brenda Barr, rural development specialist, at 217-403-6225.
Rural Development has more than 40 programs that foster growth and economic stability in rural areas by providing affordable financing and technical assistance. Support is available for regional food systems, broadband and biofuel infrastructure, homeownership, business development, and community needs. More information on USDA Rural Development programs is available at www.rurdev.usda.gov/il.
[Text from file received from USDA, Illinois Rural Development]