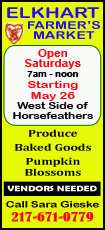 The Wall Street Journal, citing people it did not identify, says that Thompson told Yahoo's board and several colleagues of his condition before resigning from his role with the company.
The newspaper says it was told by one source that Thompson's decision to resign was partly influenced by his cancer diagnosis.
Thompson was hired as Yahoo's CEO in January to fill a void created by Carol Bartz's firing.
Yahoo Inc. has named Ross Levinsohn as its interim CEO. Levinsohn had a successful stint running Internet services within Rupert Murdoch's media empire at News Corp. before Bartz hired him in November 2010
Yahoo's stock gained 33 cents, or 2.2 percent, to $15.52 in premarket trading Monday.