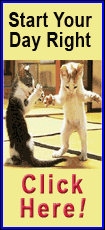 Circuit clerk's salary
Finance chairman Chuck Ruben motioned to provide an annual salary increase of $1,750 per year for the next four years for the position of circuit clerk.
That salary is at $53,000 for the position currently filled by Mary Kelley.
The motion passed 10-1, with Pat O'Neill voting no. Terry Carlton was absent.
Coroner's salary
The next motion was to increase the coroner's salary $750 per year. That salary is currently $24,650.
Andy Anderson motioned to amend the increase to $1,500 per year.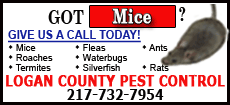 The amendment was voted on first and passed 10-1, with O'Neill the lone vote against.
With the amendment passing, the board restated the main motion to approve it as amended with an increase of $1,500 a year to the coroner's salary for the next four years.
Other matters
The board also unanimously approved creating a governmental electric aggregation with opt-out provisions. Jan Schumacher and Bill Martin were approved to act on behalf of the county board to select the utility aggregation provider.
The board agreed to send a letter of support recommending the city of Lincoln for a grant for downtown improvements. This is a new grant that dovetails with the planning work being done to improve the downtown area through a current grant.
Another discussion of opposing views continued on Tuesday evening. It was brought forward through the county board's Executive/Economic Development Committee to support the Lincoln & Logan County Development Partnership fundraiser luncheon by sponsorship of a table. A table of eight is $500.
U.S. Rep. Aaron Schock will be the speaker at the June 13 event at the American Legion.
The development partnership is a not-for-profit organization supported by the city of Lincoln, the county and through fundraising efforts, the luncheon being the primary event of the year. The partnership's purpose is to enhance economic development and the quality of life in Logan County.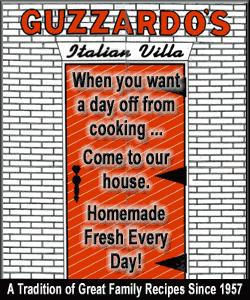 Discussion included past practice, questioning if the board had been supplied a table or if individuals paid and went on their own. This is the third year for the annual event.
Anderson said, "I think the county should be comp'd by the partnership" with a courtesy table. Rohlfs agreed, saying that $2,500 a year comes out of the farm account each year to support the partnership.
A verbal vote was proposed, but Rick Aylesworth asked for a roll call, saying it might be a close call. Ruben supported that. "Any expenditure by the board should have a roll call," he said.
The question recommending sponsorship of a table for the luncheon failed 9-2. Voting no were Andrew Meister, Pat O'Neill, Gene Rohlfs, Ruben, Schumacher, Bob Farmer, Anderson, Aylesworth and Kevin Bateman. Voting yes were Martin and Dave Hepler.
Individual seating is available, and county board members were encouraged to attend. Several board members were already planning to attend at their own expense.
(Tickets are $27.50 per individual, $500 for a full table and $250 for half a table. Seating is limited. Tickets are available until May 29 and can be purchased online at www.lincolnlogan.com or by phone at 217-732-8739.)
[By JAN YOUNGQUIST]
Related articles and links